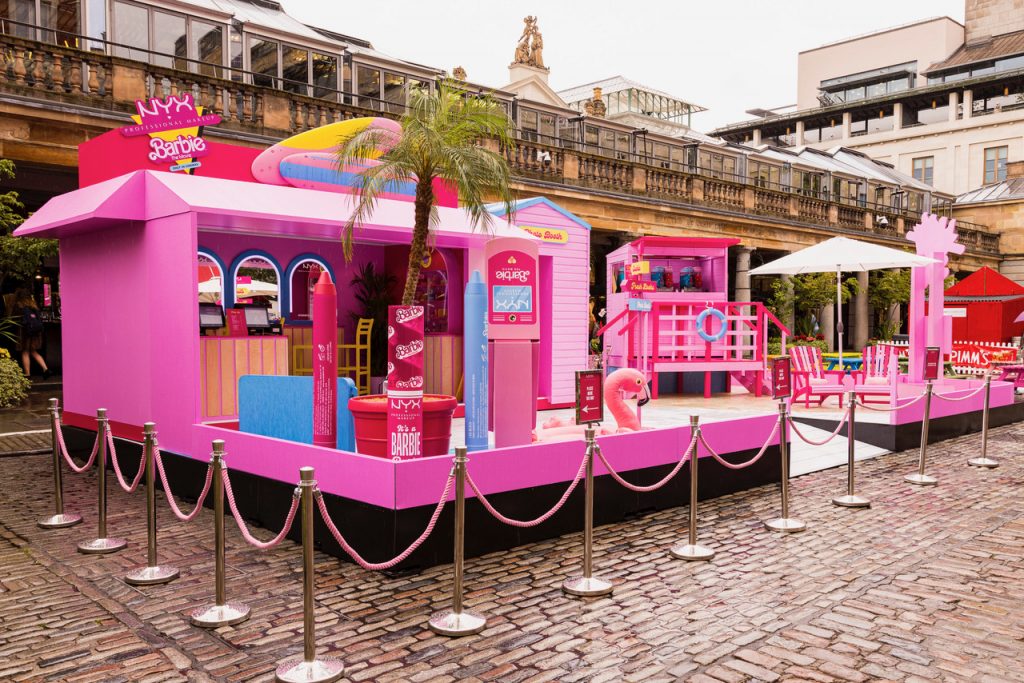 NYX Professional Makeup has launched their limited-edition "Barbie The Movie" makeup collection in partnership with Warner Bros. Pictures and in celebration of the upcoming summer event film "Barbie,"in theaters this July.
The new movie "Barbie," featuring a star-studded international ensemble, will take audiences to the vibrant world of Barbie Land, where every day is the best day ever and Barbie can be anything she chooses to be, even President! As a brand embedded in diversity and proud artistry for all, NYX Professional Makeup will amplify the film's themes of empowerment through a global campaign featuring a diverse cast of Barbies and Kens, global influencer activations focusing on core brand values of embracing authenticity and diversity, and leveraging creators of all ethnicities, body types, sexual orientations, and genders to bring the collection to life both online and IRL.
"As a beauty brand rooted in entertainment, we're thrilled to partner with an iconic studio like Warner Bros. on the new movie Barbie," said Yann Joffredo, Global Brand president of NYX Professional Makeup. "The themes of empowerment and embracing inner beauty in the movie align deeply with our core values of advocating for self-expression and exploring your boldest potential. The new movie release has sparked so much nostalgia among its fans throughout the world and we're excited to play a role in building upon this momentum even more!"
July 14th – 16th 2023
Site D, Covent Garden, London, Central London, WC2E 9DD
NYX Professional Makeup is serving up a slice of beach paradise and turning Covent Garden pink this July to celebrate the launch of their limited-edition Barbie the Movie Collection in partnership with Warner Bros. Make a splash and dive into summer with the hottest Barbie make-up looks. At the beach club you can discover your hot new summer look with makeup artists from NYX Professional Makeup, and the chance to trial and purchase the limited edition make-up range. Jump into a host of fun summer experiences to show off your new look, whether this be in the photo booth, pool area or the lifeguard tower where you can cool off with a slushie and a pair of sunglasses.
Katie Peake, Creative Director at Backlash comments "Everyone has been talking about the release of the Barbie movie, so it has been an absolute dream to work creatively with NYX Professional Makeup to create a highly shareable pop-up experience that brings to life the energy of both the film and the beauty brand in a unique way. It's been really important for Backlash to continue the dialogue of inclusivity and representation which the NYX Professional Makeup brand does so well. We want to take everyone on a journey where all are welcome to dive into the pink beach paradise and express themselves with NYX Professional Makeup's new beauty products".