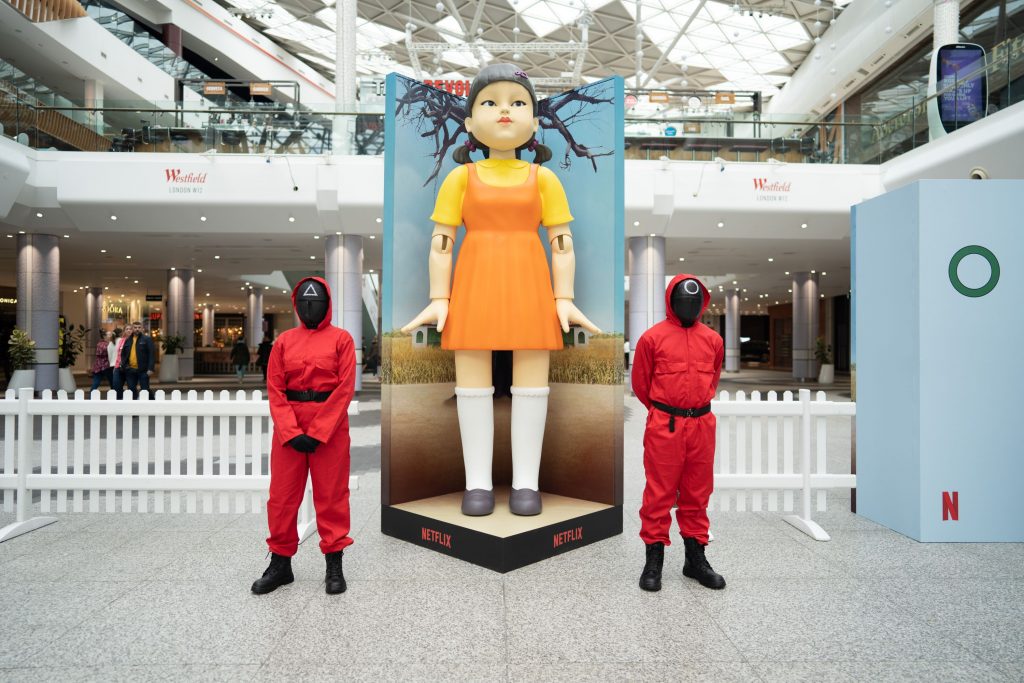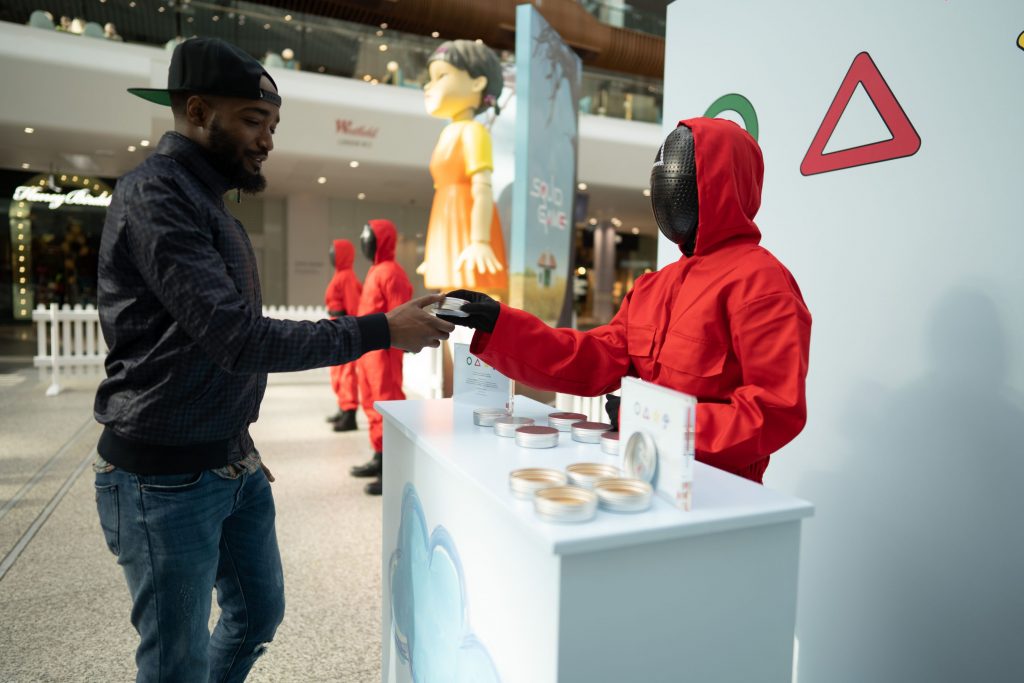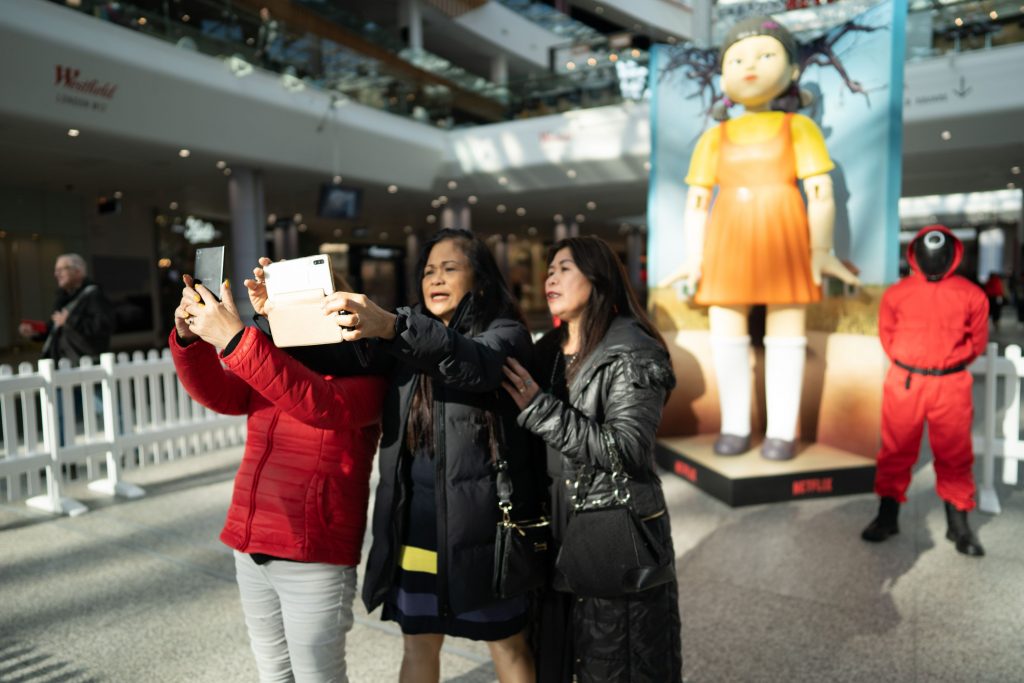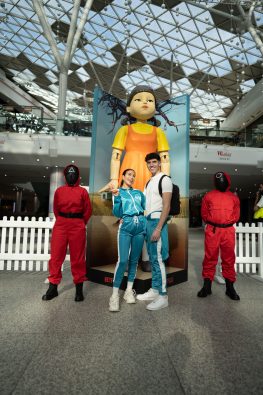 Netflix surprised Squid Game fans at Halloween by bringing a replica of the show's iconic animatronic doll to Westfield Shopping Centre in London. The doll also appeared at The Trafford Centre Manchester and Birmingham's Grand Central Station a week later, November 6th.  
Adult fans were invited to experience the fully functioning 3-metre-tall doll, complete with moving light-up eyes and singing capabilities. Fans were offered the chance to capture photos and videos of the doll in action, and an opportunity to interact with Squid Game costumed guards.
Complementary circular cookies, carved with different shapes from the series were also available.
The event was created for Netflix by agency Us Experiential and both agency and client were buzzing with the shopper and visitor reaction after the events, with all three locations deemed successful, with fans fully immersing themselves in the event.
Us Experiential's head of experiential, Lorna Dunn told Field Marketing:
"It was a huge success with crowds of delighted fans in every location. People travelled up to 4 hours to come and see the Doll, and we had queues every day before we opened and throughout the activation. We handed out over 9000 Dalgona inspired cookies and people couldn't believe they were free. Crowds formed to watch the dolls head turn, and queued to take selfies with the doll and the actors on site dressed as the contestants and guards. We had a lot of people turn up in costumes from the show, even one person dressed as the Doll."
Of the three locations chosen, Lorna comments: 
"Activations are often based in London and it was important to hit the capital but also travel the activation to other areas. We chose each location with the aim to be able to give the experience to the highest number of people possible."
Home entertainment has long been a key sector for brand experience marketing and the relationship between TV seasons, entertainment franchises and real-life experiences often forge strong relationships with fan recommendation further widening the audience.
Lorna concludes: "Experiential is the ultimate way to bring brands to life and create meaningful moments of joy for consumers. This activation celebrated everything Squid Game and did just that."