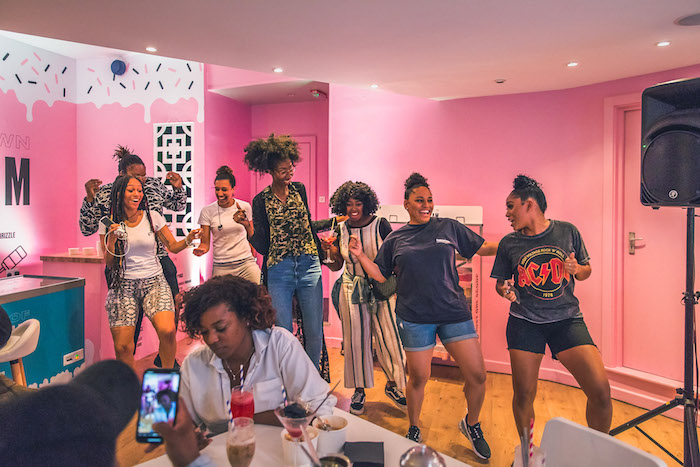 Raccoon worked closely with The Fitting Room agency to deliver the House of Ice Cream for Fuller's Kitchen. The brand is pairing guilty pleasures such as ice cream, cocktails and fried chicken with this summer's heatwave and showcasing their range of creamy buffalo milk ice cream from Laverstoke Farm, Hampshire.  Including new vegan chocolate, coconut ice creams and blood orange sorbet, fans can pile them high with sweet treats and ice cream floats.

The events are taking place next to The Conductor Pub, 1 Fleet Place, Farringdon. To bring the idea to life, Raccoon was commissioned to deliver the brand production for this 'pop-up parlour'. Raccoon took The Fitting Room's conceptualised designs and installed all large format graphics for the walls and doors, the external window vinyl, the A-boards and menus. The team also transformed the bar area, freezers, table tennis table and branded the promotional bike.
To raise awareness of the House of Ice Cream, Raccoon also created and installed directional signage and graphics to drive footfall from the station to the parlour.
The Fuller's Kitchen experience was open for a week from Friday 26th July at The Conductor, Farringdon.