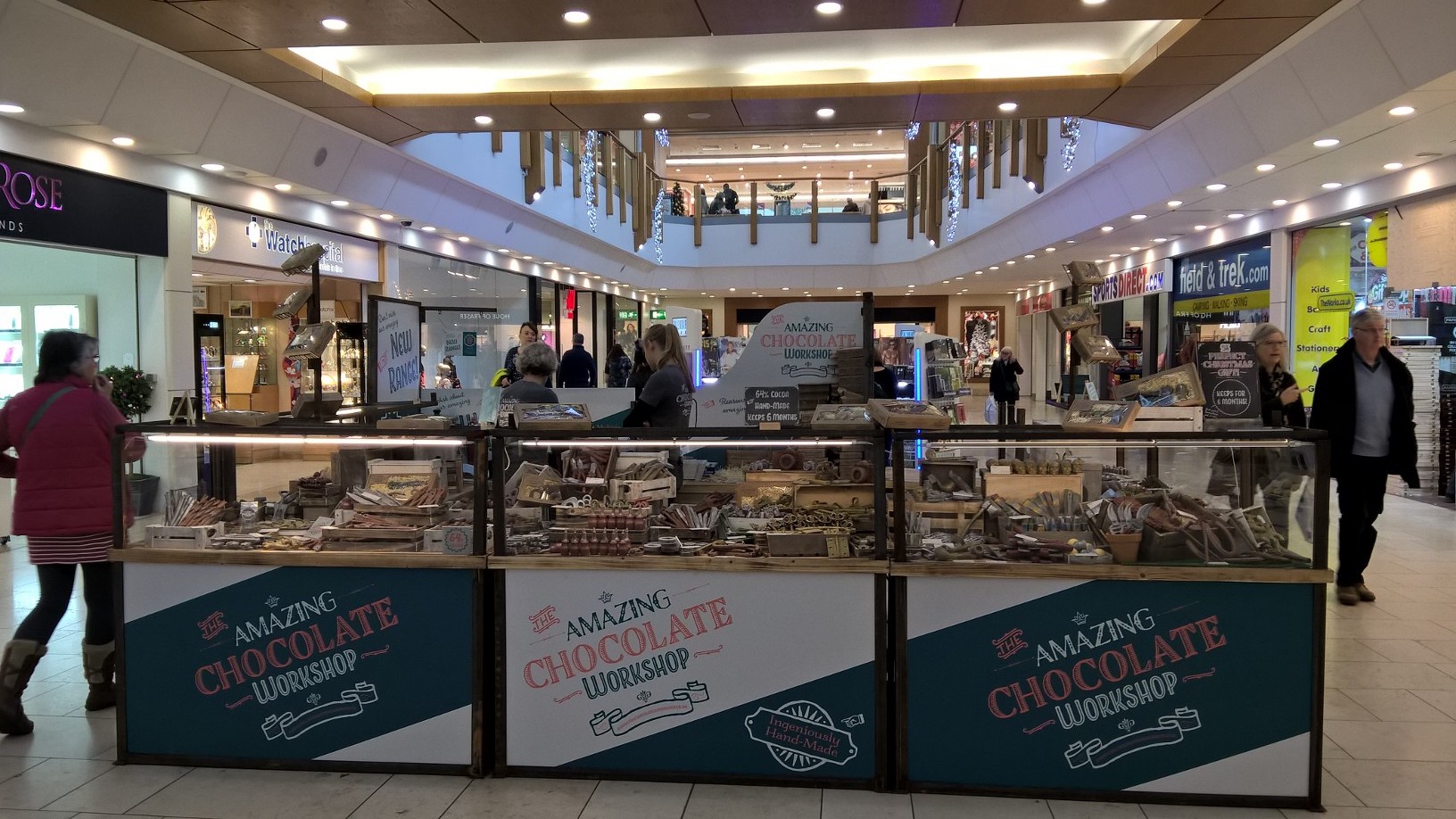 An award-winning luxury chocolate business has chosen to expand with intu as it opens more pop-up stores across its centres for the festive season. Also joining the brand is the UK's first cookie dough retailer opening its first shopping centre pop-up store at intu Lakeside.
The Amazing Chocolate workshop first launched its pop-up store for an eight-week promotion across three intu centres in 2015, and it now opens at all14 intu centres across the UK. The brand is pushing the boundaries of chocolate to another level as it offers a new range of quirky-shaped chocolate including cars and donuts, each handmade using the finest ingredients.
Damien Toms, managing director for The Amazing Chocolate Workshop, said: "We have been really successful with intu, and this is another great opportunity for us to open more pop-up stores across its centres during the busiest time of the year. We have gone from selling chocolate-shaped tools to chocolate-shaped donuts, from three intu centres to 14 – it's an incredible achievement for us and we're now able to showcase our award-winning products to over one million customers each day."
Serving up a treat for the first time in a shopping centre, Naked Dough has something for everyone with options including gluten-free, egg-free and vegan dough, and seven flavours to choose from including chocolate chip, salted caramel and honeycomb.
Hannah Adams, co-founder for Naked Dough, said: "Our strategy is to bring a fresh new eating experience to the UK, and intu Lakeside is the perfect place for us to do so. We've chosen to launch our first shopping centre pop-up store with intu, and we're really excited to give customers something different."
Roger Binks, customer experience director for intu, said: "We're seeing a growing number of pop-up stores in our centres which gives retailers the chance to raise their brand profile and test new concepts, while customers are able to engage with the brand in an innovative way. The Amazing Chocolate Workshop and Naked Dough have popped-up across our centres just in time for Christmas and will give customers another great reason to visit from further and for longer."