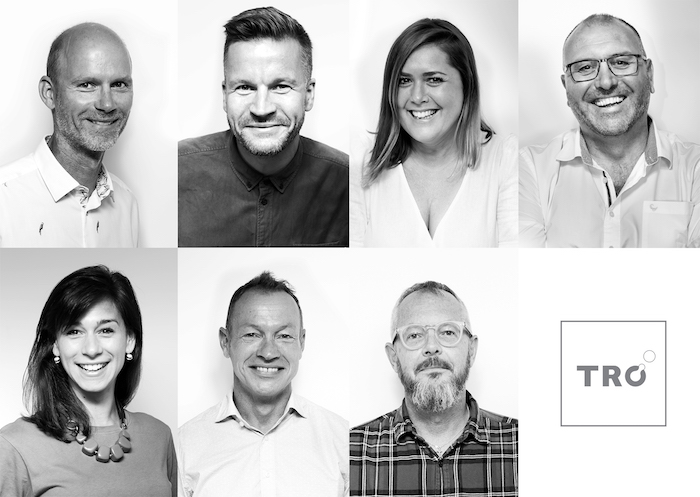 Global brand experience agency TRO has announced two key senior leadership appointments.
Former Chief Operating Officer Michael Wyrley-Birch has been promoted to Chief Executive Officer. Responsible for all TRO offices, Michael will continue to play a vital role in the wider strategy and leadership of the global agency, collaborating with Omnicom Group agencies internationally. Michael was also one of the three co-founders of Omnicom Experiential Group, a global collective of brand experience agencies (29 offices in 16 countries). Joining alongside Auditoire, DOIT! and GMR Marketing, the borderless network enables the respective agencies to spot the latest trends, use the best expertise and move at speed.
Wyrley-Birch takes over from former CEO Keith O'Loughlin. One of the original shareholders of the TRO business, O'Loughlin was pivotal in the sale of the agency to global marketing communications group Omnicom back in 2008. Having accomplished his vision for TRO's expansion, Keith left TRO to go on to his next chapter.
Previously TRO's Client Services Director, Amelia Shepherd has been promoted to the role of Managing Director of TRO UK.
Commenting on the appointment, Michael Wyrley-Birch said "Amelia has played an integral role in innovating TRO's product offering and redefining our business development process. She will focus on the day-to-day leadership of the UK business – and the agency will richly benefit from Amelia's vision, clarity of purpose, passion and boundless energy."
Speaking on her new role, Amelia also commented "I'm incredibly passionate about TRO's unique proposition and talented team. It's an exciting time to be a key player in the experiential industry, and I'm really looking forward to taking advantage of the great opportunities ahead of us, continuing to drive the business forward in 2018 and beyond."
With MD Amelia Shepherd at the helm, TRO's UK Board brings together expertise from across the business – Gary Smith (Group Finance Director) is the newest addition, Andrew Orr and Camilla Felstead (Client Service Directors), Peter Trapnell (Creative Services Director) and Gary Wootton (Operations Director).