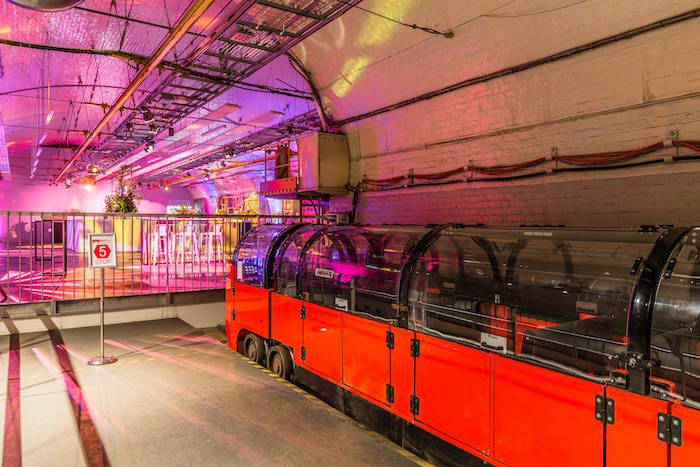 Following its recent 25th anniversary celebrations, Unique Venues of London has announced its newest member, The Postal Museum in Clerkenwell.
Hidden from view for over 75 years, the Mail Rail events space offers guests an opportunity to experience a secret space which was once the beating heart of Britain's communications network. As an industrial blank canvas space with features such as vaulted ceilings and exposed brickwork, Ma
il Rail, which has a capacity of up to 275 guests, is ideal for a wide range of events from dinners and drink receptions through to award ceremonies and product launches. Guest experience is enhanced further through the additional option to ride on the underground miniature train through the 100-year old Mail Rail tunnels.
The museum itself also boasts additional event space for up to 120 guests. With the added benefit of a private courtyard and a living plant wall.
Lisa Hatswell, managing director of Unique Venues of London comments: "We are very pleased to welcome The Postal Museum as a member of the Unique Venues of London consortium. The museum's rich history and unique offering makes it a perfect addition to our venue portfolio with exciting experiential elements and interesting exhibits enjoyed by both museum visitors by day and event guests after hours."
Claire Bastin, senior venues manager at The Postal Museum adds: "We are thrilled to join Unique Venues of London. Their venue portfolio consists of some the finest heritage and unique venues in the UK. We are very much looking forward to forging new industry contacts and enjoying the abundance of opportunities and benefits that the membership provides."
This follows The Postal Museum's success at the London Venue Awards earlier this month where the events team were awarded silver in the 'Best Unusual or Unique Venue – under 500 attendees' category'.