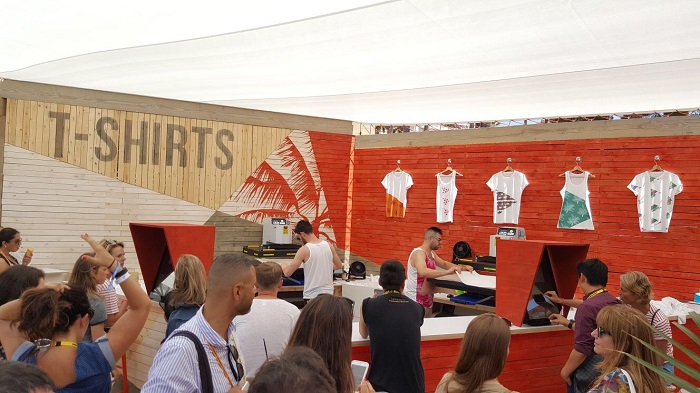 The annual 64th International Festival for Creativity is live from Cannes from June 17th-24th 2017.
Celebrating creativity, experts in communications, marketing, entertainment design and tech are in Cannes to find out where the industry is heading and see stand-out creative work awarded at the event. A Lion is recognised the world over as the ultimate creative accolade and a shining symbol of industry-shaping work. It truly is the one to win.
At the YouTube Beach, designed by Set Live, guests can meet the producers, creators and brands that are shaping today's culture at one of the Lightning Talks. take on a YouTube Challenge or slide into a 360 adventure. Guests can also print and design custom beach t-shirts and tanks, a popular attraction powered by YR Live, an agency which has become a regular at the festival. For their 8th year in a row, YR are supplying custom merchandise, live and on-demand, on the Boulevard de la Croisette.
This year, on Friday, YouTube are pulling out all the stops for a Pride day, celebrating diversity and LGBT+ inclusion. Beachwear from YR will also be swapping over to rainbow design palettes to celebrate in style.