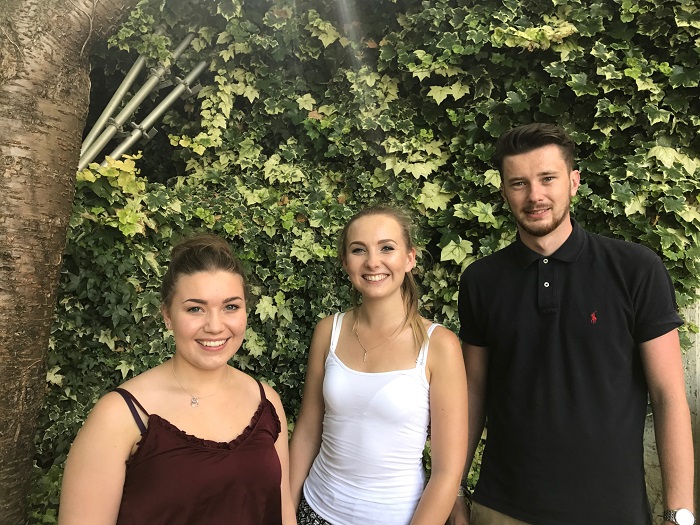 TRO is continuing to support new talent coming through the industry by creating three student placement positions in 2017-18.
From June 2017, TRO has created two Event Team Administrator roles offering students from Sheffield Hallam University the opportunity to spend 12 months learning the ropes of the industry.  These roles will be taken on by Sophie Selbie and Madeline Guest.  In addition, TRO has created the role of Junior Video Producer, which will give Adam Davies from Coventry University the opportunity to create video content for live experiences, as well as creating films of TRO's work throughout the year.
TRO has been working in collaboration with Sheffield Hallam University since June 2015 to develop the UK's first "International Events Management with Experiential Marketing" course – with specific focus on offering "real world" industry advice and relevance to optimise student's employability on graduation. TRO has had input into the development of the course material and provides guest lecturers and student mentors.
Dr Phil Crowther, principal lecturer, Sheffield Business School said: "As a university we are committed to co-creating curriculums with industry partners to ensure our students are highly employable on completion of their course.  We are delighted that TRO is offering our students the opportunity to work within its agency – the experience that these students receive is invaluable and will help to turn everything they are learning form theory into practice."
Nicky Morgan, TRO's client services & talent director added: "We are passionate about supporting emerging talent coming through the industry and believe it is important as an employer to create opportunities for the next generation to learn and develop in a live working environment.  We are delighted to be inviting the next wave of student placements to TRO and wish them every success for the next 12 months."