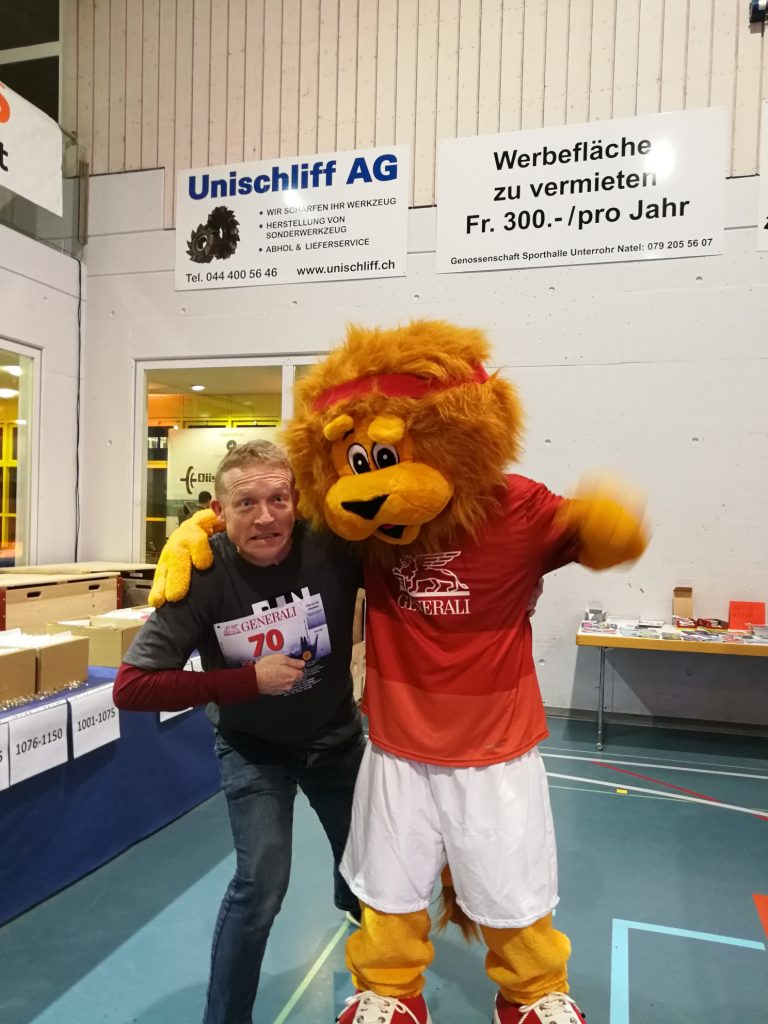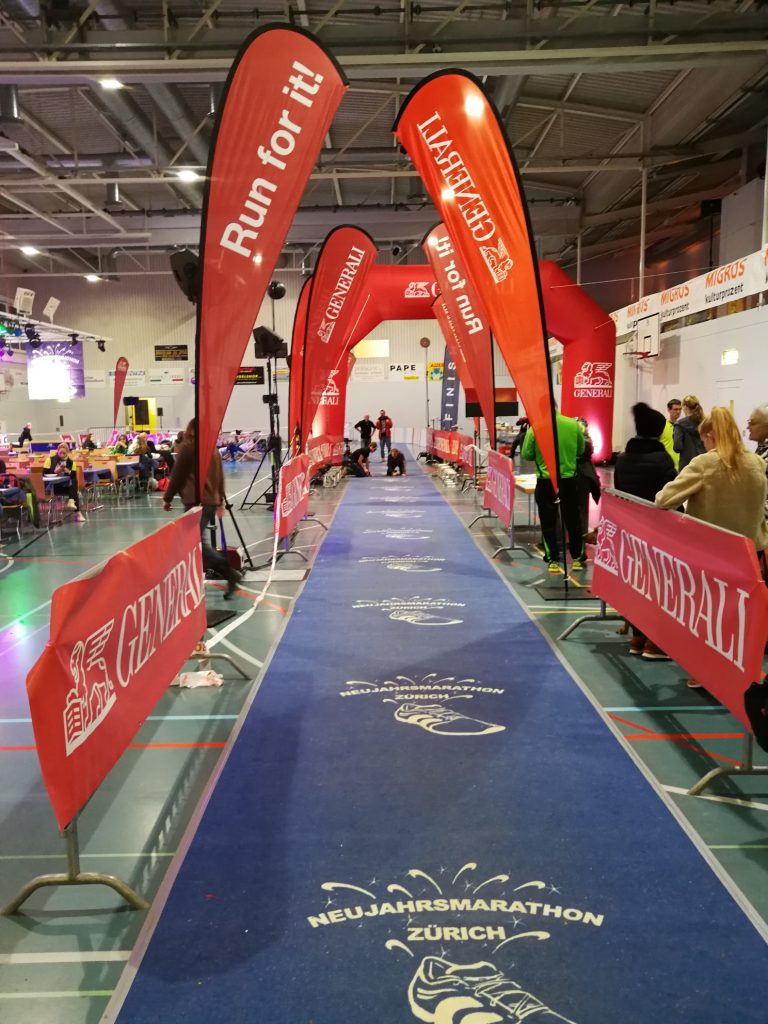 My first run on 2020 as part of the Run 202020 series took me to the Neujahr's Marathon in Zurich.
Health insurer Generali made a good effort at this event with a takeover of the start finish gym in support of their very good www.runforit.ch. It was a lapped event, so this mini stadium had a long attention span. I looped through the gym 3 times before the finish, each time loudly supported by a somewhat captive audience of other runners' family and friends… There were enough banners and logs.
Whilst not quite doing health insurance sponsorship on the level of a Simplyhealth or a Vitality here, Generali had made an effort with a roving lion mascot and a cereal bar giveaway.
But oh how I wanted to be their experiential business consultant because of the extent of the opportunity being missed, because this could be a New Year party on so many levels for Generali. Where were the VIP invites, the silent disco, the loud disco, the playalong sideshows, the mulled wine, the screen relays… this could be the wellbeing New Year's resolution party of the year, an International karaoke with the running just a part… This event could make marketing content for Generali across all media.
Seriously, no one should underestimate the opportunity here. People travelled around the world to turn up for this event.  It is already a fircracker… But the brand itself lacked real passion, lacked animation…
Can they afford it? The company is on a profitability high.
Generali Group CEO, Philippe Donnet, declared: "With the results presented today, Assicurazioni Generali has completed the 2015-18 strategic plan exceeding all the targets and successfully concluding its industrial turnaround. This was accomplished even considering the difficult macro scenario, confirming our ability to execute and create sustainable value for all stakeholders. For this achievement, the merit goes to the dedication of everyone who works for Generali in 50 countries all over the world as well as to our distribution network and to all of the Group's partners. Further, in 2018 — when we posted strong growth in net profit — Generali confirmed its position as the leader in technical performance with the best New Business Margin and Combined Ratio compared to its direct peers. As of January 1, the whole Group is committed to implementing the new plan 'Generali 2021' whose objective is to generate increasing value for our shareholders through investing in profitable growth, innovation and digital transformation of our business. Our ambition is to be life-time partners for our customers."
I firmly believe that a UK agency could grab a hold of this event, bring our market leading expertise to it, get bright staff in alongside brilliant ideas and establish Generali as the absolute go to wellbeing New Year resolution.