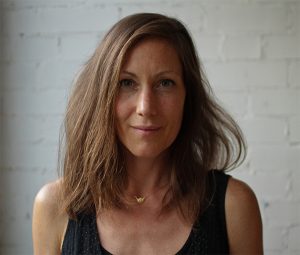 FMBE met Bethan Riach online at the launch of proseed the new best practice guide for the event industry and its environmental impact launched bu isla. We asked her to share the crucial points of her presentation as her advice seemed simple to adopt a gave an obvious positive impact. 
ecolibrium is a charity that helps event organisers, audiences, artists, and suppliers tackle the impacts of travel at events and live experiences. Since 2015, they have helped their 100+ members reduce carbon emissions from travel and balance the equivalent of 13 million travel miles of CO2e with investment in renewable energy, tree planting, ecosystem protection and regeneration. In this blog, Communications Manager, Bethan Riach, gives an overview of ecolibrium's tools, resources and advice which are designed to help everyone in the live events and experiences industry understand and tackle the environmental impact of travel – and are especially relevant as the industry gears up to #buildbackbetter as covid restrictions are lifted. 
"Although the live events and experiences industry is still by no means out of the covid crisis, a way through is becoming clearer and many organisations are adapting to create covid-safe events and experiences. This pause in the headlong rush to create events has given many people in the industry the chance to reflect on how we can #BuildBackBetter and work towards a green recovery for the events and live experiences industry.  With emissions from travel causing 80% of the average event's carbon footprint, at ecolibrium we believe that finding ways to tackle travel is key to creating a more environmentally responsible live events and experiences industry.
So what can you do to start the journey towards reducing travel impacts?
The advice that we give to all of our members – whether they are planning a roadshow, music festival, brand event, corporate function or mass-participation sporting event – is to first MEASURE TRAVEL IMPACTS: You can't tackle what you don't understand and you can't plan for impact reductions or gauge the success of your initiatives unless you have a baseline for future comparisons.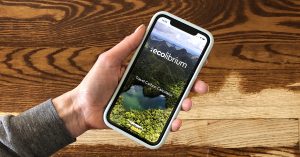 ecolibrium provides a range of tools for measuring impacts from offline spread sheets, which will keep a record of miles, and emissions per vehicle type – to an online calculator for clients to share with their stakeholders, and a free Travel Carbon App to help your team measure CO2 impacts on the move and report back with downloadable records.
So what will you measure? Depending on your event you might capture audience travel data, brand ambassador and production crew miles or extend records to include suppliers,bartists and onsite plant and hire vehicles. We have suggestions about the best way to go about this so get in touch if you'd like some advice.
The next step is planning for reductions: The key here is using your knowledge of key areas of impact and forward planning to implement initiatives for reductions. We have a guide to Sustainable Travel for Festivals and Events which shares inspiration and best practice, but here are some headlines:
Choose a venue that has great pubic transport links and is easy to access.
To cut audience travel aim for higher car occupancy, put on dedicated coaches and make sustainable travel part of the experience for attendees.
Register the event with a liftshare provider and incentivise public transport (free merch, free drinks or VIP status on arrival – one music festival event offered a massage to those arriving by bike!)
Aim to use local suppliers or choose to work with those who are committed to improved logistics – fitting more into less lorries and freight.
Similarly you can plan to use local artists and talent and have a budget line in for slower, lower carbon travel.
Plan ahead for reduced production and infrastructure journeys and communicate with your crew to get them on board with measuring and reducing their travel.
Communication really is key – when you show your commitment to reducing what will probably be your main environmental impact and tell people why this is important to you they are more likely to aid your endeavour and be part of the mission.
Lastly, make something positive happen about the impacts you can't avoid – The UK government has now set in law to cut emissions by 78% by 2035, and to reach Net Zero by 2050. This means that when we have reduced our carbon emissions as much as possible the next action is to offset or 'carbon balance' unavoidable emissions through accredited carbon sink schemes.
Travelling completely CO2 free to events that are hundreds of miles away is not usually feasible. For these unavoidable travel emissions, ecolibrium provides the option to carbon balance through one of our climate solutions programmes: Trees+ which supports tree planting, rainforest protection and ecosystem regeneration or Energy Revolution, which invests in community-owned renewable energy projects. We'll report back on your positive action and help you share it with your clients, teams and audiences.
Get in touch if you'd like more information on our resources, tools, advice and climate solutions: