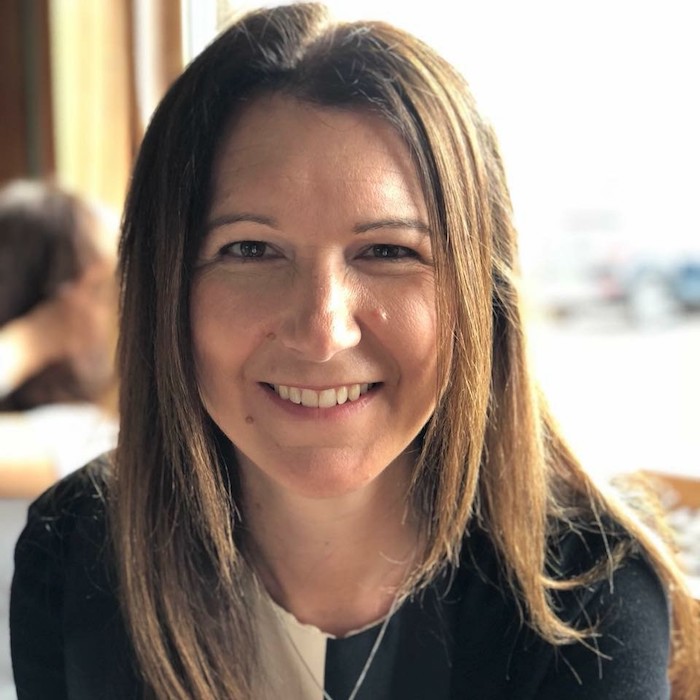 Jill Ross, Interview by Frank Wainwright
In August 2018 a major talent arrived agency-side of FMBE when Jill Ross made the move from Unilever and took the reins as CEO of McCurrach.
21 years at Unilever saw Jill take on an expansive career path. Arriving at the FMCG giant initially as part of the graduate programme, she worked right across the UK and Ireland customer landscape, as Managing Director of Unilever Ireland and Vice President of Sales UK. As Global Vice President, she also led Unilever's strategy for category & channel development and omni-channel execution.
Jill has a firm belief in lifelong learning, and in McCurrach she saw an opportunity to further expand her horizons. I spoke to her 10 months into the new role.
"McCurrach was a good fit for me in terms of what makes me tick and what drives me as a leader", she says, before detailing her attraction to the scale of McCurrach's workforce. "It was a really appealing positive change to come and work with a fabulous group of people."
McCurrach already operates Unilever's field team, making it a natural choice for Jill and the breadth of the agency capability and industries it operates in make it appealing to her. McCurrach has established a strong set of clients in Technology and the Financial Services sector as well as diversifying its proposition with Experiential brand, Wave and Consultancy business, Sellex. Jill is keen to see her team flourish and grow in these areas.
"At McCurrach we pride ourselves on the value that we bring, helping brands to sell more", she says, and it's this focus on sales and ROI that drives all aspects of the agency. McCurrach is renowned for selling more and is an FMBE award winner across all areas of the business, recently winning accolades for its Nokia and Microsoft teams in 2018. In 2017 the agency launched its experiential brand, Wave, a move which Jill says has led to some exciting new opportunities. Wave recently announced a new partnership with Nespresso to run one of the largest in-store demonstration programs in the UK and Ireland. "There is a big consumer trend towards experiences and personalisation," she comments and these are areas where Jill projects growth for the business.
Jill also sees headroom for development across the field sales business, where McCurrach are increasingly entrusted as a strategic partner. "It isn't enough to be good operators, you have to add value strategically as well".
By not leaving FMCG behind, Jill has been able to continue her personal link to IGD, where she joined the board of trustees three years ago and is now the chair. The IGD is "a fab source of thought leadership" for grocery. Taking her ambassadorial role on board, Ross flags up IGD Live as a key event to attend for anyone wanting to learn from today's thought leaders in Grocery. Held at Tobacco Dock, London, 6thand 7th November, the event has key speakers in four areas of the industry – Category Management, Digital Commerce, Convenience Retail and Food to Go. The event will provide pointers for an industry that has a wide variety of challenges to focus on – political, shopper, legislation, technology, employment and retail trends.
Amongst the challenges, the steady progression of consumers seeking an omnichannel experience is one that Jill has a keen eye on, seeing opportunity there for McCurrach to bring its knowledge and expertise to bear. "Agility and flexibility are going to be more necessary than ever", she says. She furthers the point by stating McCurrach's continuing investment in data and digital solutions. "Technology and data are the key drivers to unlock more value and efficiency", she comments. McCurrach launched their DART EPOS analytics solution last year and their convenience retail app, MyStore+, in partnership with News UK recently, both of which are being adopted by key FMCG brands.
The size and scale of McCurrach means that the agency is often looked to for broader industry leadership. Jill is aware of this and is keen to take up that role too. She is happy to meet the challenges of dovetailing the drive for client success with the big responsibilities that come with being a large-scale employer and wants McCurrach to be known as a leader in areas such as sustainability, employee wellbeing and mental health. "I think that there is a real opportunity for us to lead the industry", she concludes.