Managing Director, Xquisite Productions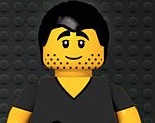 Published on 14/02/2017
What makes you job exciting?
Not knowing what is going to land on my desk from one day to the next! We get such amazing briefs in on a daily basis so it keeps us all on our toes.
How do you react to a challenging brief?
In exactly the same way we deal with a simple brief. We like to be meticulous with planning and over deliver on the goods.
Who do you find inspirational?
My amazing team for putting up with the challenges I give them!
What has been the highlight over the last 12 months?
I think the whole year has been a highlight as we have worked with some amazing clients to produce some incredible builds.
What's on the horizon for Xquisite Productions?
Our focus is to create a really good journey for our clients so we are spending some time putting various processes into place to make it even smoother. We have some fantastic new clients too so we are looking forward to working with them.
What has been a personal professional highlight?
I would have to say seeing the Coca-Cola Beatbuses we produced on the Olympic Torch Relay. Definitely a proud moment to be part of something so big.
How do you keep at the top of your game in this industry?
Quality control is the key for us. We are  from a bespoke car background so our finish is of incredibly high standards. We always strive for the best products and also the best level of service.
What would be your dream brand to work with?
I don't think I have a dream brand as I genuinely love working with all our clients. Anyone that is willing to give us an opportunity whether a large or small brand would be a dream for us.