Sales and Marketing Director at Contact Field Marketing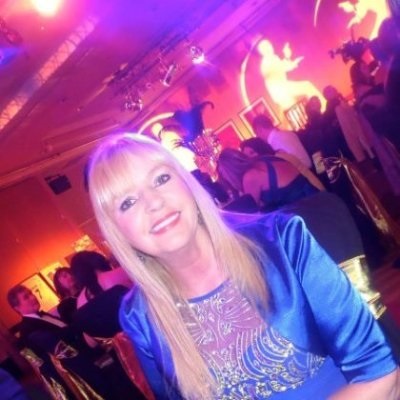 Published on 24/05/16
What makes a good agency leader?
A good agency leader needs to be forward thinking and innovative with the ability to surround themselves with likeminded people. They need lead by example and delegate to the people they have chosen and encourage the team to think about new ideas and processes that will benefit their colleagues and help with the continuous growth of the business.
What makes your job exciting?
The one thing that makes my job exciting is not knowing what the next phone call will bring. Over the years we have been asked to supply staff to promote anything from engine oil to white diamonds.
Our best professional achievement was winning the Gold Award at the FM&BE awards in 2012 for Product Launch of the year beating some of the bigger FM Companies which gave us a real sense of achievement. The award coincided with our 10th Anniversary of being in business and was such a confidence boost for Christine and I, the head office team who are truly dedicated to CFM &S and a feather in cap for our fantastic 10 Motives field team. We have continued to work with our client 10 Motives from the launch day which is testimony in itself.
What are your goals for you and your company?
My personal goal is to remain healthy and active keeping my brain ticking over through being hands on within the business and continuing to enjoy the fruits of my labour which allows me treat myself and my family now and again and to enjoy holidays with my husband and friends. The main goal for CFM&S is to continue to value the relationship we have with our existing clients and to constantly seek new clients who we can begin to build good strong working relationships with to grow the business.
What brand would you most like to work with? Why?
Our very first client was Procter & Gamble and we have continued to work with them over the last 14 years, however we do very little for them these days as they have taken a lot of the field work in house. We would love to be given the opportunity to manage campaigns on behalf of GSK who have been on our wish list forever but it has proved to be very difficult to get a foot in the door.
What is on the horizon at work in the next 12 months? .
Years ago we were innovative in developing a photographic reporting site which enables clients to see feedback and photos in real time. At the time we were ahead of the game however with technology moving so fast these days we have identified the need for further investment over the next 12 months to upgrade our current reporting system to enable us to offer a sophisticated reporting system which will allow us to remain competitive and offer a great return on investment when managing clients field marketing activity.
Who do you find inspirational?
In my personal life my parents are my inspiration, they are still in love after 65 years of being married, they are extremely active and a great support to all our family and friends.
In the world of work Karren Brady is a truly inspirational woman being appointed as MD of Birmingham City Football Club at a relatively young age, facing and overcoming challenges in a man's world on daily basis. Karren underwent unexpected neuro surgery to prevent a potentially fatal aneurysm from rupturing. As well as being a wife and mother Karren has continued to champion women in business and has received many awards and accolades recognising her passion and dedication to leading the way for women in business.