Managing Director, Channel Assist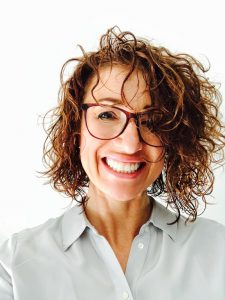 Published on 24/04/2018
Who are Channel Assist?
 In a nutshell we're a field marketing agency specialising in consumer electronics. The scaffolding for the business is our management team. I'm the founder and MD and my husband is the Sales Director, so you could say we're both married to the job..! Alain and Nicola, the other Directors, both started with Channel Assist 5 years ago and exemplify our ethos of developing talent from within.
As an agency we support and renovate go-to-market executions with a focus on integration of our services (i.e. highly-trained field teams, point-of-sale installations, retail and shopper analytics) and the measurement of results.
What does your average day look like?
Most days, I try to set aside some time first thing for mindfulness practice, which keeps me clear and focused throughout the day. If I'm in the office, I will be catching up with the team, making sure projects are on track and our clients' expectations are being met. Most weeks I am meeting with clients, retailers and other key partners to ensure we stay connected and that Channel Assist constantly evolves in the face of an ever-changing retail landscape.
How do you keep at the top of your game in this industry?
It's so important to create and maintain engaged, successful teams. People are our product, our asset and our business, so continual investment in training, health and well-being always underpins our performance.
Keeping an open mind to new ideas, (even those that aren't my own!) enables us to focus on self-improvement and maintain a culture of continuous learning and development.  Never become complacent, and always take time out to reflect on the bigger picture.
How do you react to a challenging brief?
Strangely enough, the more stressful things are, the calmer I become. In the instance of a new client opportunity I start by researching their business culture to help contextualise the brief and work backwards from there. The end goal is then shared with the team and we'll brainstorm for ideas in the workspaces we have dedicated to creative thinking. From there we review the resources we already have, bring in what we need and build the solution that we believe will drive the best results.
What has been the business highlight over the last year?
We celebrated the 10th Birthday of Channel Assist at Soho Farmhouse in December. Our team and their families joined us for a fantastic celebration of the journey that created Channel Assist and all the people that have contributed to our success. It was a beautiful location with a festive theme, including presents from Santa on Stilts for the kids, and an opportunity for us to say thank you to the wider Channel Assist family we don't always see quite as regularly.
What is on the horizon over the next 12 months?
M.A.D. will be launching, starting with our newsletter The Monthly M.A.D.
The acronym stands for 'Make a Difference' and was inspired by a client of ours who once described us as an agency 'doing the stuff that make a difference'.
Whereas Channel Assist is all about making a difference in the execution of retail strategies, the M.A.D. arm will be our creative wing that will make a difference at the strategic and conceptual level.
Who do you find inspirational and why?
Inspiration is such an important part of my life that I find it difficult to personify it into one individual. I draw inspiration daily from anyone or anything that encourages me to ask questions, to think differently and generate ideas.