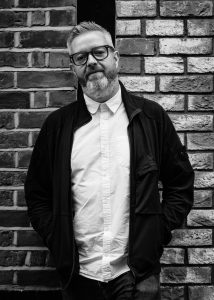 By Nate Thompson, Creative Director, Amplify
Public gatherings seem like a distant memory. In London we've been blessed with the kind of weather that screams pub garden, not back garden, and whilst the appropriate social restrictions in place due to the spread of COVID19 are denying us the joy of a day in the park or a night on the dance floor, they've also ripped up the rule book when it comes to delivering experiences for our clients.
Our aim is to join the dots between people, brands and culture. This means bringing people and brands together through a cultural lens, both through live experiences that act as content engines, and pure play content delivered digitally. But in the age of Covid, we're focussing on delivering those experiences through digital channels, aiming to continue joining those dots, but for now, not in real life.
Although we all miss real life, and yearn for the new normal, whatever it might look like, it's important not to fall into the trap of mimicking a real life experience in the digital world. And this isn't a new consideration:
When iMacs looked like sweets
 Since Apple's use of skeuomorphic design, back when iMacs looked like sweets, debate has raged about whether or not digital interface objects should mimic their real world counterparts. iBooks as a bookshelf is the perfect example, and that thought is equally valid today in this new world of brand experience. Should our digital experiences mimic our live experiences?
Today, brands – and the agencies that work with them – have been forced to quickly rethink how they connect audiences and ideas online. And it's understandable that some have chosen to take their planned live experience and push it online as is. But this has two fundamental problems: firstly, it ignores user behaviour, and secondly it misses countless opportunities to elevate the experience.
Put an audience in a room with a stage, and they'll sit quietly, face the front and listen. But our behaviours are different online, and we should design our experiences to cater to those behaviours.
Think about the anarchists
Our digital selves are used to being in control of the content we consume. Picking up what we need as we go, and dipping in and out of different conversations, popping the kettle on. It's anarchy compared to the traditional format of a product launch or keynote speech, and we should design with anarchy in mind.
Hand over the keys
A 45 minute keynote presentation isn't going to hold people's attention online. In the virtual world we no longer face the physical restrictions of time and space. We don't need to think in linear narratives. Why not give control back to the user. Letting them curate their own experience by choosing their own pathway through your content, creates a personal connection with your brand not possible in a crowded space.
Start a riot
Not quite, but opening the floor to hundreds of people all at once in the real world would be bedlam, and many people are hesitant to raise their hand in a crowd. Social platforms have made us less inhibited when it comes to participating online, enabling many people to participate in conversations that would be impossible in the real world. So give your audience a voice.
Let them write their own story
In the physical world, we create experiences that we hope will encourage our audience to share, enabling the 'witnessed by few, experienced by many' outcome that helps the brand message travel beyond bricks and mortar. Online, we can do more. Ensuring your audience has access to short snippets of exclusive sharable content that sit separate from the hero content (which you'll be sharing anyway) gives them social proof that they experienced something worth talking about. This is an approach we recently implemented in client work, handing the storytelling over to the audience as we created real-time gifs and memes of a creators live stream that the audience was immediately able to harness. This enables participation, creating a band of advocates that can help tell your story in their way.
Ready for brand anarchy?
So if you're currently considering how to connect your brand and ideas to your audience online, it might be worth considering that a bit of brand anarchy could help define the much talked about 'new normal'.