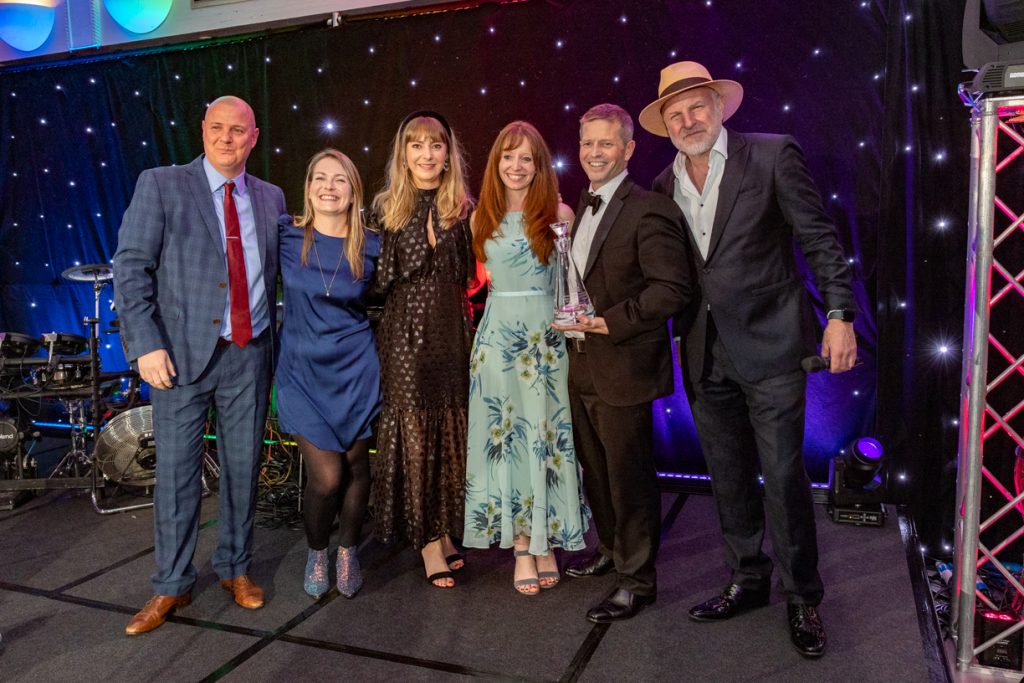 The category saw a standout top 3 and a standout winner. Award presented by Andrew Bodwick, SpaceandPeople.
BRONZE N2O – Tesco
Bursting with Pride saw Tesco celebrate is 10-year support of London Pride with a Jack in the Box! performance float curated by N2O that was used to engage 200 Tesco store colleagues directly with the Pride march.
Extending the store engagement, Tesco head office held an event – led by the LGBTQ+ Network – to celebrate, complete with photobooth so colleagues could share their selfies Bursting with Pride. 
Images of Tesco's float were share by many high profile national, international, and regional press publications.
SILVER Blackjack Promotions – O2
Providing a desirable service at an important time was the clear and successful strategy for O2 as they invited their customers to join them in a free to access airport lounge for departing Gatwick holidaymakers.
After Brexit and Covid, this was a great way to remind O2 customers that they can 'Roam Like Home' in the Europe Zone.
Blackjack Brand Ambassadors welcomed over 1200 O2 Priority customers to enjoy the O2 Roam Freely Lounge and it was strongly amplified via press, PR, and social media shares.
GOLD Strata Creative – Polestar
To help sell Polestar 2, Strata created a long-term brand experience test drive base in Milton Keynes called The Hub.
Creating this space has given Polestar a location where the brand is completely in control of the customer experience, and that experience is one made with sustainability in mind, with expertise on hand but also one tailored to the individual, giving them room and space. The test drive itself is up to an hour, unaccompanied. Drivers only had to ask 'take me home' for the car to direct them back to base.
By the time of entry, 3,800 customers have experienced a test-drive, with a conversion rate of 17% proving that the concept and no-pressure environment is relevant and has carved out its own space in the future of automotive retailing.
The entry was notable for being heavily reliant on a very compelling and well-presented video that showed the experience, the client requirement, the customer reaction, and further insight into the conversion rates, answering many of the questions that the entry paper left hanging. For instance, The Hub has been achieving 8% higher conversion than other locations, 90 days+ post test drive. Also. It noted, in practically the last frame, that the Hub's 17% conversion rate is Polestar's highest from any market globally.