Who we are
Blackjack Promotions is a leading staffing solutions, travel retail, experiential marketing and logistics specialist, with operations in the UK, Ireland and the Middle East and, through its membership of the Airport Promotions Agency network, partner agencies across Europe and North Africa.
Everything Blackjack does revolves around connecting consumers with brands, though experiences that are exciting, engaging, immersive, and that ultimately provoke a real emotional response.
Its core service offering falls under four headings: travel retail (particularly in the airport environment), face-to-face customer service, experiential and logistics. It also works hand-in-hand with agency partners and media owners using its experiential expertise to bring brands and briefs to life.
What we do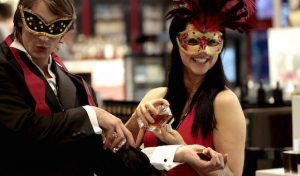 In addition, it has a database of 8,000+ field staff and brand ambassadors, categorised by experience, qualifications, special skills and security clearance (an absolute necessity for people working behind the scenes at airports). It regularly supplies staff to leading brands, marketing agencies, airport operators, shopping centre operators and others.
In recent years, it has worked with Heathrow, Great Western Railway, Bacardi, BT, Gatwick, Procter & Gamble, Microsoft, Johnson & Johnson, Sony, JC Decaux, Samsung, L'Oreal, Westfield, Chanel, Coty, Diageo and Dior, to name just a few.
Blackjack also has an office in Dubai where it operates under the trading name Air Serv Hospitality Services MENA.
Blackjack is a member of the Airport Promotion Agencies (APA) network and the Institute of Promotional Marketing (IPM). The company has been ranked in the top 10 league tables for both experiential and field marketing.
 Find out more