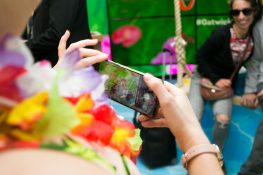 Who we are
We are the UK's leading talent resourcing and experiential specialist with expertise in brand promotion and retail events across international airports, major shopping centres and outdoor events.
Our unique offering is the result of 25 years of experience across 3 international markets that combines our innovative methods and creative approach to customer experiences. Blackjack was acquired by the New York based company ABM Industries in 2013 which employs over 140,000 people worldwide across 15 different industries and thereby formed the international division based in the UK.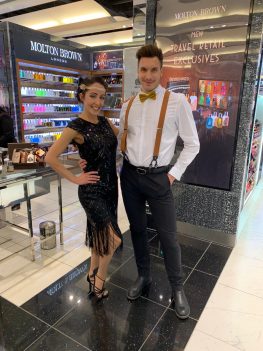 What we do
WE HELP BRANDS AND BUSINESSES TO CREATE MEMORABLE EXPERIENCES THAT CAPTIVATE AND ENGAGE CUSTOMERS AND INCREASE YOUR REACH. We help to create memorable experiences that captivate and engage your customers and extend your reach by resourcing and training incredible people.
From Retail Sales Specialists, to Demonstration staff, Event Managers and Entertainers, we work with some of the world's biggest brands; including Bacardi, L'Oréal, Dior, Chanel, Dior, Heathrow Airport and Microsoft. We are a founding member of the Airport Promotion Agencies (APA) network and long time member of the Institute of Promotional Marketing (IPM) meaning that we operate to the highest of standards across international markets.
We have offices in London, Manchester, Dublin, Edinburgh and Dubai where we oversee a database of around 5,000 staff globally.
Find out more