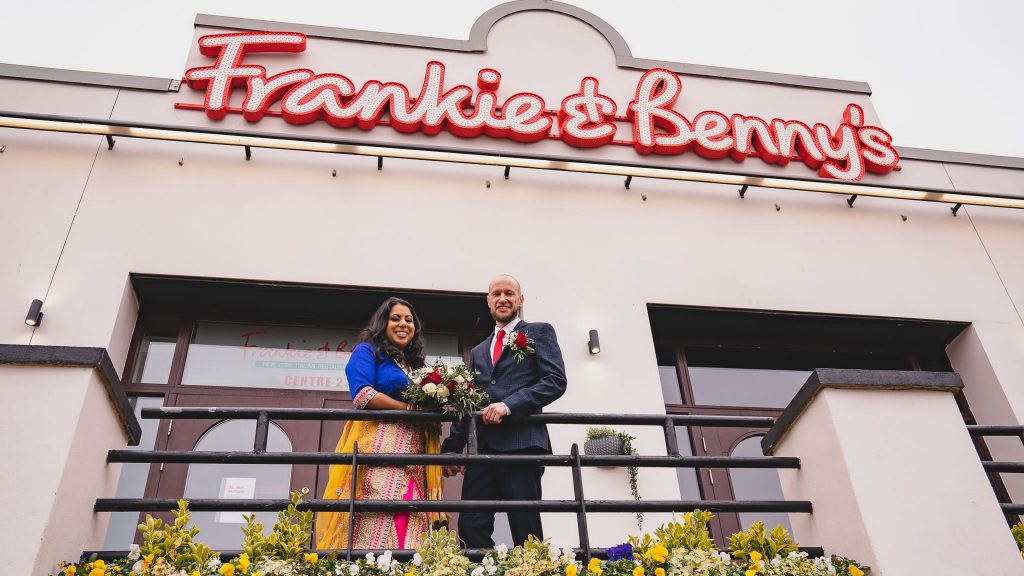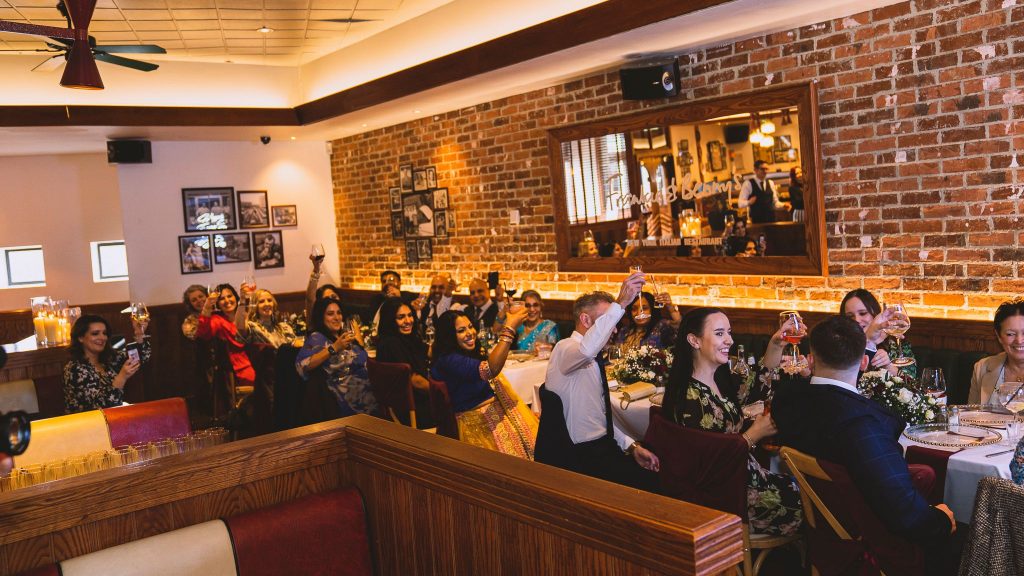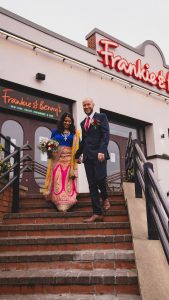 Lovebirds Darren and Anneka are celebrating after enjoying a free wedding worth £10,000 thanks to top Italian American restaurant Frankie & Benny's.
The restaurant is known for great food at great prices but it's also a place that can host big occasions.
Just in time for St Valentine's Day Frankie and Benny's announced they were offering a free wedding for a special couple and were swamped with applications.
The popular restaurant launched the ultimate cost of living crisis busting wedding competition and had thousands wanting to say 'I do'. After a lot of consideration the winners were chosen and the lucky couple were Darren, 36, an ecologist from Chesterfield and Aneeka, 38, from Ashton-Under-Lyne who works at a secondary school.
The couple met on a dating website in 2018 and their love blossomed over the following years. The pandemic kept them apart but love conquered all and on Feb 22, 2022, Darren proposed to Aneeka at a beauty spot where they both enjoy long walks.
The cupids at Frankie & Benny's spent hours on Saturday night getting the reception ready at the restaurant in Batley, Yorkshire. The team decorated the venue in readiness for the Sunday wedding which included food, drink, a DJ, a photographer, a live band with a saxophonist as well as the special celebrity guest James Argent who acted as the officiant.
The spectacular event called 'With Love From Frankie's', worth £10,000, included the tailored ceremony for the lucky couple and twenty friends and family.
Anneka said: "Frankie & Benny's went above and beyond to make our special day seamless and unforgettable and it brought two families together who had no yet met. The service and food was flawless, no one went home hungry! Everyone went home with a huge piece of cake, smile and fond memories, especially us.'
"It's a story for our relationship. We are going to have that forever, we'll always laugh and smile about that day," Darren added.
Sasha Storey, Frankie & Benny's Head of Brand, said: ""At Frankie & Benny's we believe nothing should get in the way of love! We understand that with the current cost of living crisis it may be hard for couples and families to prioritise paying for a wedding when disposable income has become so squeezed. We were thrilled to help take that pressure off and throw an all-out wedding and reception, bringing families and friends together in true Frankies style!"
The event was carried in the press by a large number of news media, including the Mirror.