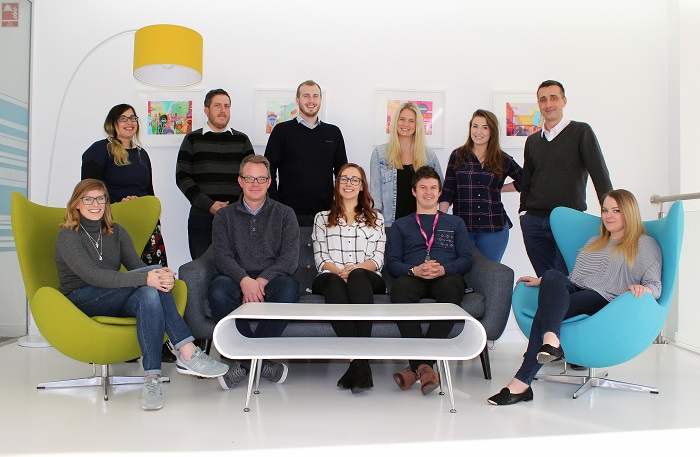 Brand experience agency 2Heads has expanded its UK team in response to a number of new business wins.
In the last two financial years to July 2016, the agency has grown turnover by over 50% to an all time high of £16.5m ($20.3m) as a result of new business growth. Wins from new and existing clients including Airbus, A+E Networks, Qualcomm and CBS Studios International contribute to the increase.
Expanding team capacity to match business growth has been an ongoing priority for the global agency, with more than a dozen new recruits joining the team in the same period, taking the agency headcount to 50 staff.
New joiners include account director Michael Close, who joins from themed attractions giant Merlin Entertainment and senior account manager Hayley Smith who joins from aerospace specialists Tangent Link. Both will manage existing accounts as well as supporting ongoing growth.
Mark Thatcher, project director, joins from 2LK where he managed the Intel relationship including activity at Mobile World Congress. Hannah Sentence also joins as project manager, having previously led the Unilever account at N2O. Additionally, the appointment of Jessica Wheeler as HR & talent manager will further reinforce the drive for recruitment of new talent and the nurturing and development of the existing team. Further recruits have joined across the marketing, creative and finance departments.
Olivier Vallee, managing director at 2Heads, said: "The agency has been through a period of change and repositioning, including a full rebrand of the business, which has enabled 2Heads to grow at a very rapid pace. The strategic approach and focus has made for deeper conversations with our existing clients and prospects, as well as growth in the range of services offered. Many of our clients tell us that we understand their brands and target audiences as well as they do, something that exemplifies the level of strategic insight and creative thinking that we apply to our work."
Vallee added: "Attracting the industry's top talent to support our ongoing growth is of vital importance to us and our clients."