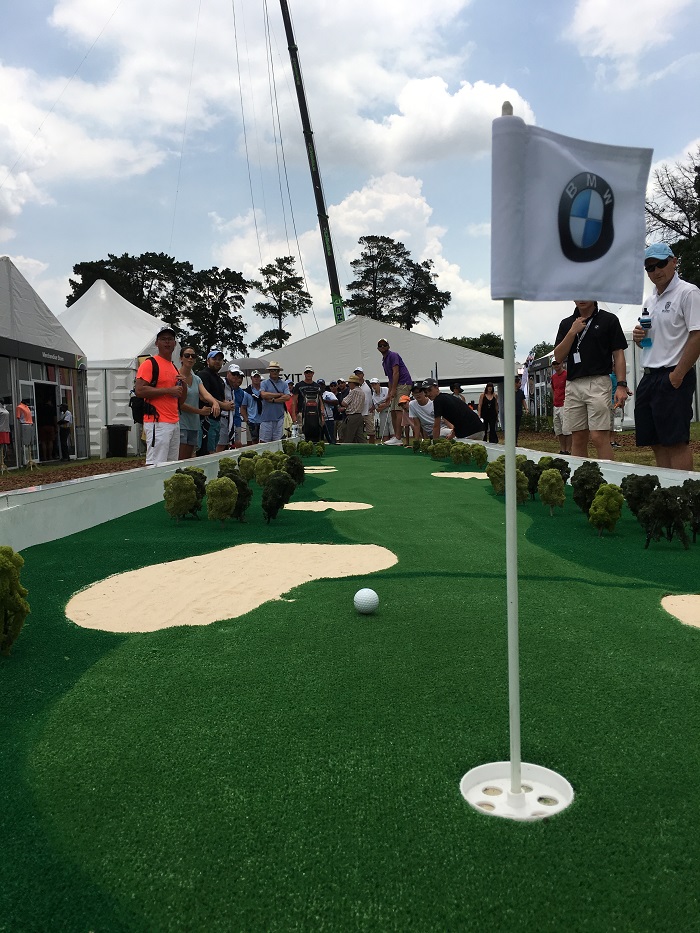 Four golf fans won the use of a BMW i8 supercar for a weekend in an interactive promotion hosted by Provision Events (PVE) at the European Tour 
The most popular area in the European Tour's spectator area was undoubtedly the BMW 'welcome village', was situated in the European Tour's spectator area which featured a nearest-the-pin simulator and 'impossible long-putt challenge', provided for the title sponsor by PVE, which has offices in the UK, USA and UAE.
Over the four days of competition, 40 people managed to hole the teasing 14m putt and was entered into a draw to win the weekend's use of the supercar, while daily TaylorMade prizes were awarded on the simulator, as spectators flocked to PVE's experiential events.
PVE's co-founder Nick Clemens said: "It's always a pleasure to work with the various promotional teams at BMW and the village at Glendower Golf Club was one of the busiest parts of the course – with the long-putt challenge attracting a lot of interest.
"But we don't have long to sit back and congratulate ourselves on a job well done, as we move on to the PGA Show in Orlando, and then both tennis and golf events next month."
Freelance events manager James Maclay has worked with PVE on many occasions and said: "Every time we work with Provision Golf we thoroughly enjoy ourselves and our clients are so very impressed. The attention to detail and knowledge is second to none and that quality shines through. We have worked with (co-founders) Nick and Konrad all round Europe – always 100 per cent client satisfaction. I cannot say more than that."