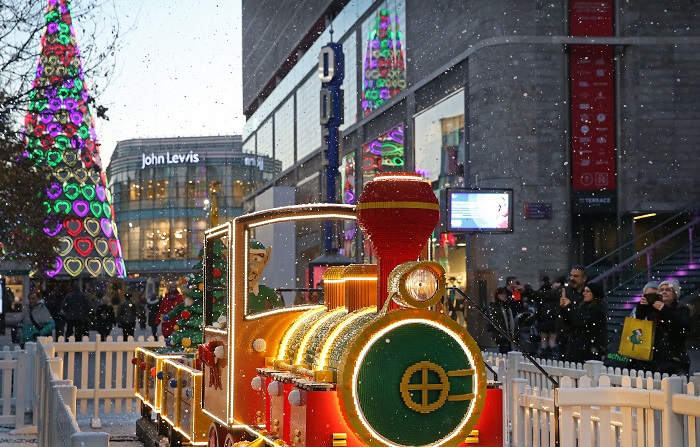 Grosvenor Europe has announced The Lego Santa Express has pulled into Liverpool One, the first time the installation has been seen outside of London.
The Lego Santa Express, which can be found on Liverpool One's Paradise Street, is a one-of-a-kind custom built train made from over 500,000 Lego bricks.  It features three carriages: the engine and driver's cabin, a carriage full of presents and a final carriage delivering a Christmas tree.
The structure, which launched on November 29 will remain in place until December 29 and is free for visitors to enjoy, with the public encouraged to share their pictures on social media using the hashtag #LetsBuildXmas.
Commenting on the Lego Santa Express, Miles Dunnett, Director at Grosvenor Europe, said: "Grosvenor Europe is focused on offering something new and innovative for our visitors and we are therefore always looking at unique installations such as this.  The interactive LEGO Santa Express will be a big attraction for people of all ages over the festive period, and is part of a much wider calendar of events and activities at Liverpool ONE."
This festive Lego train coincides with the launch of the Christmas Tree Fairy augmented reality app and introduction of a new consumer marketing campaign for Liverpool One, which is running regionally throughout the Christmas period.