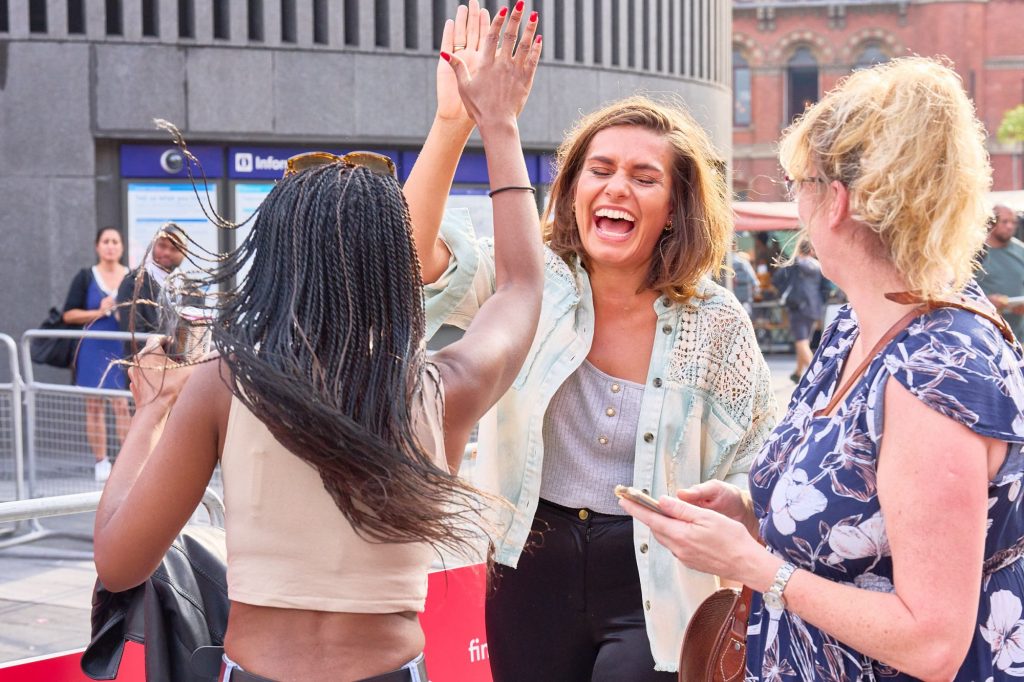 Photo: Audience creates human connections. This picture is from Audience with Virgin Media in August 2022
Building human connection: The opportunity for brand experiences
In its latest whitepaper, award-winning brand experience agency, Audience, discusses how our evolutionary need for human connection has resulted in higher demand for brand experiences in the digital age.
The paper discusses the need for pure moments of human connection and assesses how brand experiences can engage and build trust.
According to a recent survey of 15,000 people aged 16-64 by GWI Zeitgeist, the third most important thing to consumers when deciding which brand to buy from (after quality and price) is 'if I trust the brand'.
As noted by Steve Jobs, "a brand is simply trust". In the last year, the brand world has seen a notable change in consumer values inherent move to trust, with consumers choosing brands to be a reliable partner instead of lifestyle enabler. With over half (57%) of consumers spending more time and money with brands that they feel connected to, it becomes obvious that every trusting, human-led interaction with your brand can be responsible for its success.
Over 95% of marketers believe that live events enable real connections. Audience concludes –  it's time to move with the experts and start investing in creating experiences that go beyond the transactional and typical user experience.
Alexnader Bright, Managing Director, Audience comments: "Providing moments of human-centered connection with a brand is invaluable. With so many cultural shifts in the last few years, I've noticed a growing sense of urgency for brands to re-connect and maintain relationships with their employees and customers. Clients are looking to create experiences that allow authentic relationships, trust and brand loyalty to grow, resulting in a higher demand for in-person experiences over the past 12 months."
Audience's Client and Strategy Director, Stephen McIntosh continues, "With more Digital Natives entering the arena, brands need to find a way to push through the digital noise and merge new and exciting technologies with in-person experiences. Here at Audience, we design each experience with our Human-Centred Innovation Model, putting human connection at the heart of our strategic thinking – as experienced by our clients including Deloitte, Virgin Media O2 and Google Cloud."