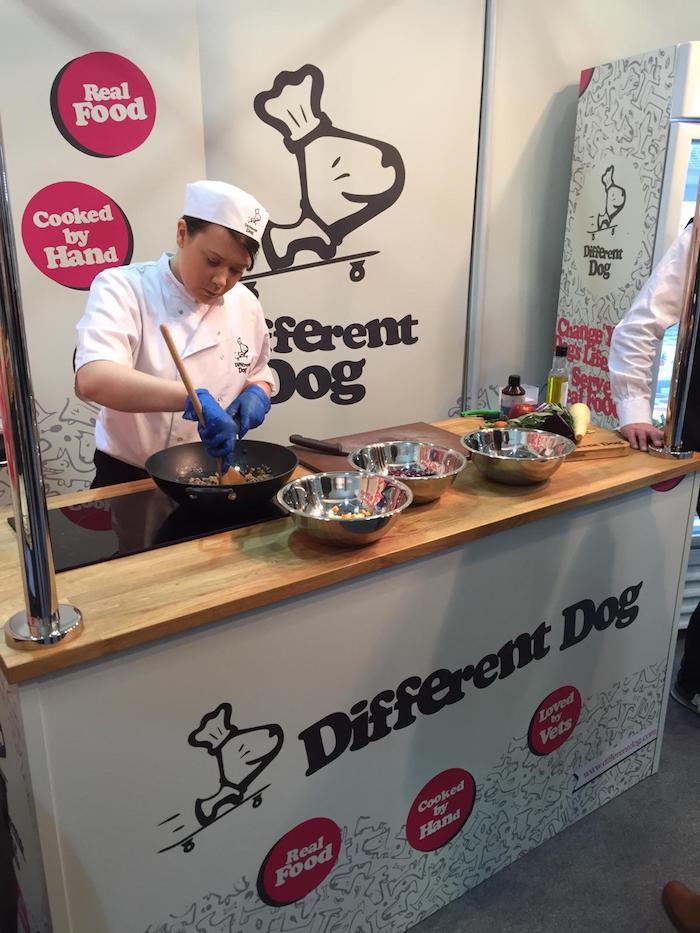 The Brave Few, brand experience agency, brings healthy dog food start-up, Different Dog, to pet trade show PATS at Sandown, February 10-11, 2019.
Different Dog is the first pet food company to hand cook different recipes each week, sourcing fresh human-grade produce and seasonal ingredients. With dishes including Lamb Hotpot, Comforting Chicken and Keep Me Trim Turkey, the brand caters for dogs of all sizes and ages, following the premise that dogs deserve a quality, nutritionally balanced dinner as much as the rest of the family.
To showcase Different Dog's emphasis on natural, fresh ingredients tailored to dogs, The Brave Few have worked with the Different Dog team to create a 'pet food first', live cookery demonstration, showing just how much care and quality goes into every batch.
"We love working with start-ups who are doing things differently" said Maria Sze, MD, The Brave Few. "The Different Dog team invited us to their kitchen and shared their 'Cook for your Dog Night'.  We thought it was a brilliant way to bring the natural Ingredients and cooking experience to life so we've helped them develop the event so they can take it to the trade at PATS and then to multiple consumer (and dog) events throughout the summer. "
"The Brave Few have helped us bring Different Dog's healthier dog food experience to life," said Charlie Thurstan, MD, Different Dog.  "Our aim is to turn conventional pet food upside down – what better way to disrupt than a dog food cookery demonstration at a trade show. We're excited to bring our tasty, nutritional product to a broader audience in the coming months."
In addition to PATS, Different Dog will be attending London Dog Week and Dog Fest this summer.