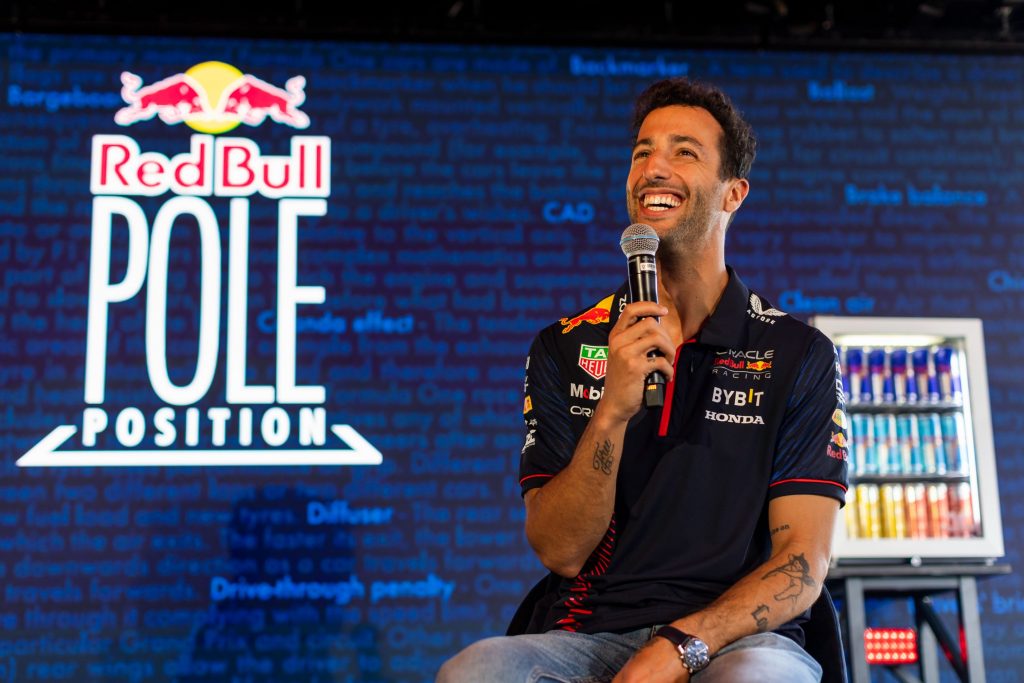 Full-service event company, Creation, delivered an iconic, multi-tiered hospitality activation for Red Bull at this year's British Grand Prix Weekend at Silverstone, 4th-7th July.
Red Bull Pole Position set out to create the ultimate hospitality space, breaking the mould of existing hospitality offerings to become the go-to Formula 1 destination. The evolving, multi-use activation entertained high profile celebrities, customers, guests and Red Bull athletes across the weekend, including Damien Lewis, Jodie Kid, world renowned BMX star Kriss Kyle, Rugby Union player Jack Nowell, trials rider Danny MacAskill and Australian F1 racing driver Daniel Ricciardo. Principal of Red Bull Racing Christian Horner and world champion Dutch-Belgian racing driver Max Vestappen also hosted live Q&As from the space.
Working with Red Bull, Creation took an overarching responsibility across the project, managing all aspects of the delivery, from the physical space at Silverstone, conceptual design, technical design and production, through to coordination and programming of talent and content.
Creation services brands, agencies and events by creating bold and innovative experiences. It contributes to over 1000 projects a year and works with some of the largest and most influential brands in the world, providing design, fabrication, technical production, storage,
logistics and brand asset management services. Creation's core services are its bespoke design and fabrication divisions and a unique subscription-based storage and asset management model with over 100,000 square feet of client assets currently under management across
several logistically significant UK sites.
Located on Hamilton Straight at the racetrack's start and finish line, Red Bull Pole Position highlights included a rooftop skatepark, outdoor terrace bar, AlphaTauri clothing shop, and a nightclub, which featured sets from renowned DJs, including Rudimental and TSHA, providing a soundtrack for the exclusive grid as well as being broadcast live across Sky Sports.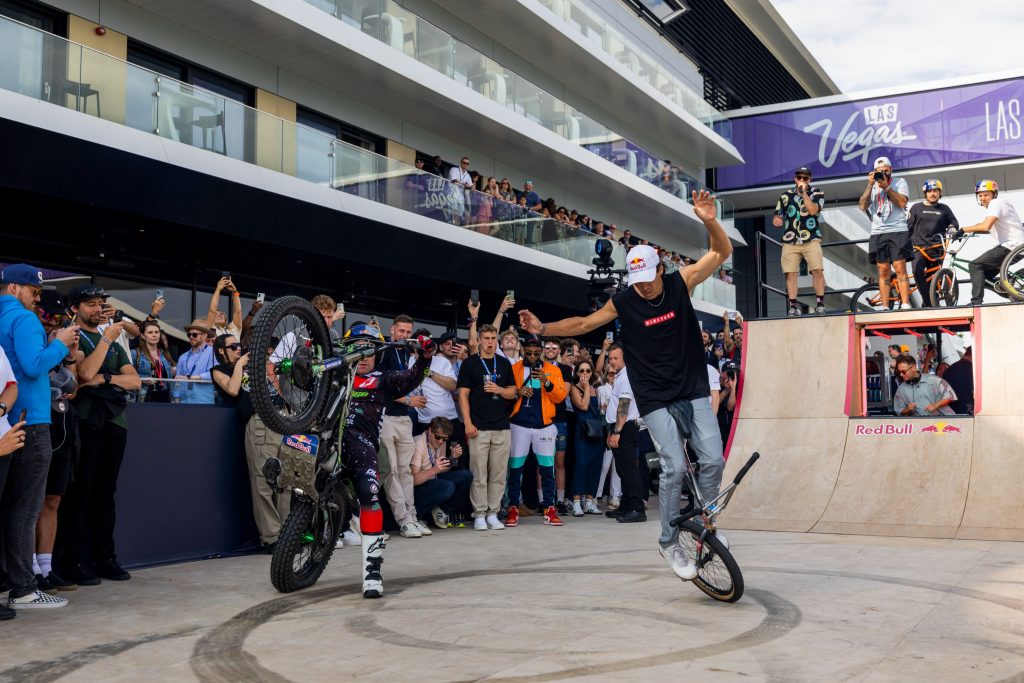 Tom Elkington, Creation Co-Founder and Director said, "Working on this project has been fantastic. Red Bull's ambition to do things their own way and not conform to the norm, as well as their amazing pool of athletes, opened up possibilities that are not possible with many other
brands, especially at a location such as Silverstone."
Every feature, from the skatepark through to the WCs, was a fully bespoke, custom piece of production. To ensure project sustainability, all assets were either rented, produced in a way that enabled recycling, or designed for re-use and taken back into Creation's asset management
ecosystem to be used again in the future.
Tom Whittle, Creation Co-Founder and Red Bull Account Director, said
"This project allowed us 
to pull from all of Creation's departments in a strategic manner. Through owning the entire 
project cycle and acting as an extension to Red Bull's team, we provided multiple cost savings
and made sustainability decisions that actually created change. Sustainability is at the core of all 
our work and every single asset we produced for Pole Position, from the set flats to the flooring, 
will be either recycled or reused at future Red Bull events."
Guests entered the two-storey Pole Position structure through the Hilton Garden Inn hotel, 
which was transformed into a world-class lounge area with multiple areas for dining, watching 
the race and gaming activities. This area also included a photo moment and an indoor bar. The
structure's first floor, built as an extension to the hotel's existing terrace, could be accessed by 
two bespoke bridges. The skatepark, created in collaboration with Monolith, was an evolving 
and scene-changing space, designed as a viewing terrace and skatepark with a DJ booth built
into the quarter pipe. Opposite the skatepark, sat an outdoor terrace bar with premium food 
service delivered by Absolute Taste, providing the perfect spot to enjoy a drink whilst taking in 
the panoramic views of the racetrack.
Underneath this, at racetrack level, the experience rooms offered an extra dimension of interactivity, with bespoke and thrilling experience spaces across the ground floor of the activation. At this level, sat a nightclub with a main stage, bar, video wall, secluded seating booths, and various art installations and photo moments. This was accompanied by an AlphaTauri shop, WCs, plus a lounge and food preparation area. Visitors were able to access both levels via a bold central staircase designed to mimic the iconic stairs in the new Red Bull London offices. An access lift ensured that the activation was fully accessible for all.