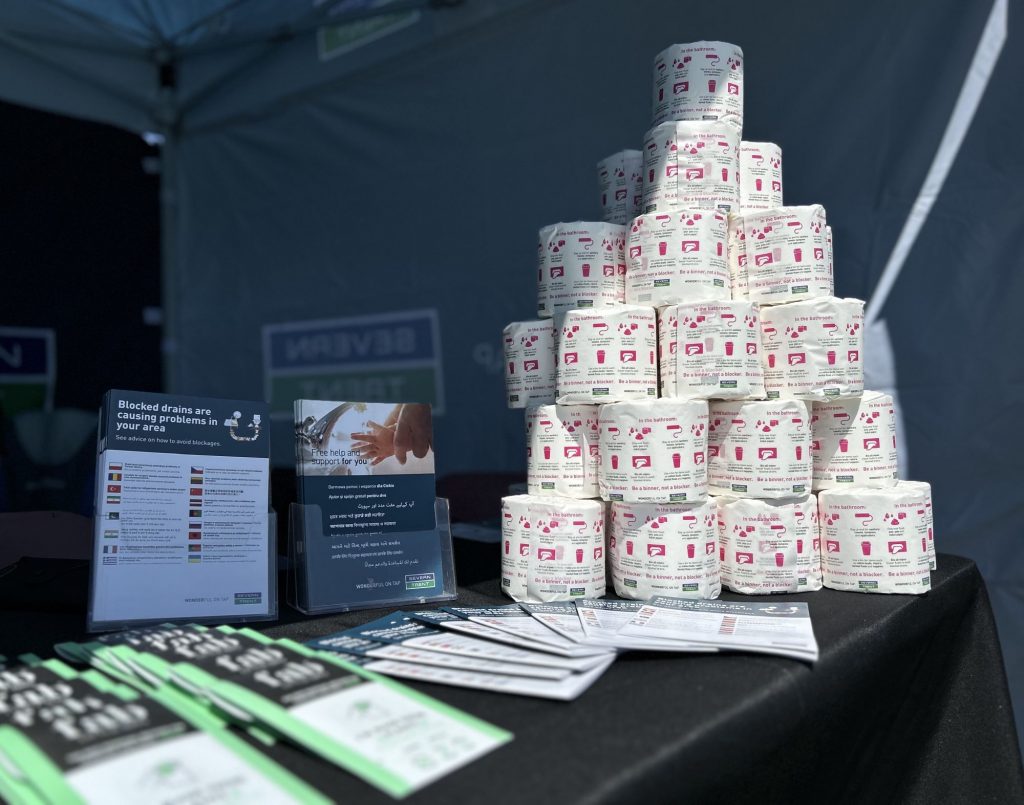 GottaBe!, the award-winning marketing agency, today launches its latest campaign for Severn Trent titled "Be a binner, not a blocker". The campaign aims to help communities look after their properties by raising awareness about the importance of avoiding drain blockages.
The campaign will highlight the 3 P's – pee, poo and paper – which are the only things that should be flushed down the toilet – and everything else including wet wipes, should go in the bin. In the kitchen, all fats, oils and grease (FOG) and food leftovers should be allowed to cool before being scraped into the bin and not poured down the sink.
'Be a binner, not a blocker' aims to help customers look after their homes and reduce the number of blockages encountered by Severn Trent. GottaBe! has prepared a number of translated materials to assist those for whom English is not a first language.
The radio campaign, which runs for eight weeks from June 19th, will be played on ethnic radio channels such as Ambur Radio and Gulshan Radio in the form of programmatic audio ads. The campaign will also be present at community events, including the Birmingham Barrio Fiesta and Birmingham Mela, starting on 8th July.
Liz Wood, Senior Marketing Manager at Severn Trent, said:
"We know that a blockage can be a horrible experience for our customers and can cause considerable damage to homes, so we want to support our customers to try and stop this from happening.
"Our region is incredibly diverse so it's important to us that we communicate in a range of languages and channels so that we can help as many of our customers as possible. It's great to be working with GottaBe! again, enabling us to use their expertise and knowledge to help us reach ethnic minorities across our region."
Tomasz Dyl, Founder and Managing Director of GottaBe! adds:
"GottaBe! and Severn Trent have been working together for over three years, delivering a number of awareness and educational campaigns which are focused on ethnic minority communities across the Severn Trent area. We're delighted to be working on yet another multicultural marketing campaign and helping people across the Midlands to try and avoid blockages."