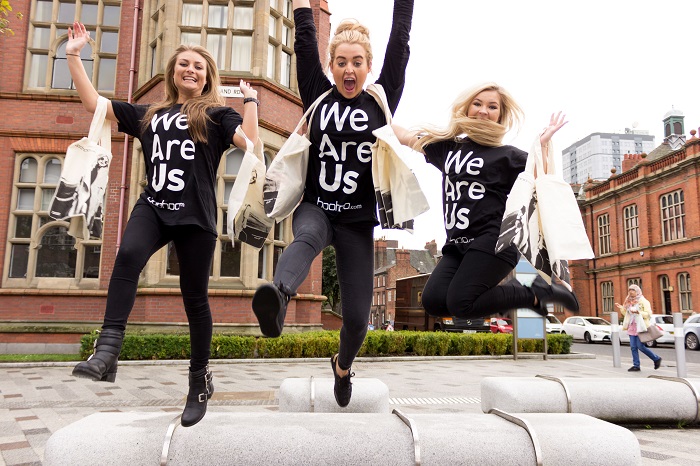 Brand ambassadors supplied by Independent Events have been hitting the streets of the UK over the past two weeks to get out the vote for boohoo.com in support of two ITV Lorraine's High Street Fashion Awards.  Boohoo.com have been shortlisted for a 5th consecutive year for both Best Online Retailer and Best Curvy Collection for their Boohoo Plus range.
To celebrate, Independent Event's street teams were out in force spreading the Boohoo.com word, pushing the votes in key cities such as Bristol, Leeds, Newcastle and Manchester.  Armed with goodie bags and discount vouchers, they engaged with over 14,000 potential voters.
The campaign generated a lot of interest and Boohoo.com won both of their categories to once again came out as the best online retailer for the fifth year in a row.