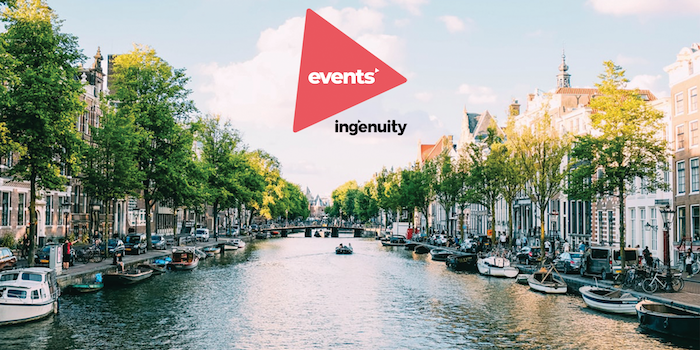 Following the success of its inaugural European new business event in June, Ingenuity London has announced the team will be returning to Amsterdam on October the 16th.
Once again focusing on video content, the event aims to facilitate opportunities for brands and agencies in this area, from creative, strategy and production, to animation and tech.
The event format allows brands to meet agencies that would not ordinarily be on their radars. Brands confirmed for the event this autumn include Amazon, Unilever, BOSE, Adidas and Collistar. The event forms  part of a wider expansion for the Ingenuity events team, with an event in New York planned for 2020.
The events are part of the Ingenuity's integrated business development model that also comprises lead generation, content, PR, insight, agency recommendations and brand partnerships. This unique eco-system gives Ingenuity a holistic and in-depth knowledge of the market, helping the team deliver intelligent, viable and timely opportunities for brands and agencies.
Charlie Dudgeon, head of European events at Ingenuity, says: " Our last event in Amsterdam enabled several collaborations between brands and agencies, so we were keen to return with a bang. The need for brands to meet and work with both European and UK based agencies is constantly growing and since our last event in June, we've noticed this demand from brands even more. We are excited to be looking for great new agencies to help take our event model to higher places."