As part of the 250 date "Velux 2016 Tour" of the UK and Ireland, Kommando and partner agency, Story, are shedding some light on the brands latest and most modern addition to their product portfolio.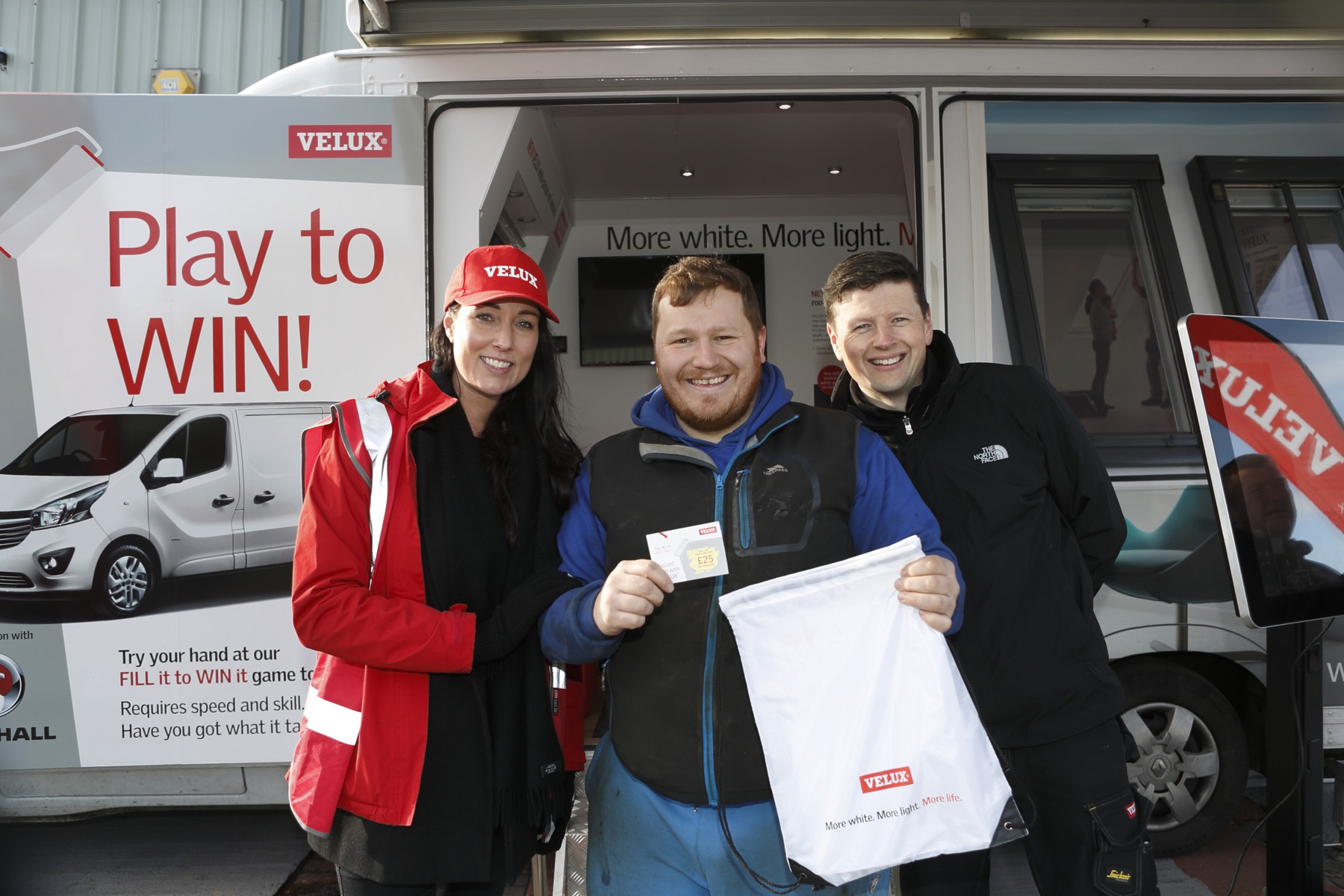 In order to give Velux suppliers and installers a preview of the features and benefits of the range, an immersive Virtual Reality  experience has been created to transport them to the Velux factory in Denmark. Participants are taken on an entertaining 360° journey from the forest where the wood is sourced, right through to the building, testing and installation of the new roof window design. This provides a full understanding of the product along with instilling a sense of community and workmanship with the brand.
Housed in a fully branded touring van featuring functioning Velux roof windows, the experience invites installers to engage in an interactive game offering the chance to win a brand new Vivaro van worth over £20,000 with various high-value give-aways including Makita Drill sets and white iPad Minis with every person taking part being guaranteed a prize as ' everyone's a winner with Velux'  A live leader board of winners from across the country is displayed in each van, as well as on the campaign website.
Alongside a team of Velux experts, trained and experienced Kommando brand ambassadors are on hand to encourage the target audience to engage in the VR experience and game as well as facilitating the all-important data-capture that is so central to the ROI of the campaign.
The tour launched on 1st March in various locations throughout the UK and Ireland, with activity concluding on 22nd July. The brand experience is running alongside a national integrated campaign including TV, radio, digital, partnership activity, social media and PR.
Ashley Nelson, Velux brand manager comments;"I have been so impressed with the Kommando team from the outset. Not only have our dedicated Account Manager's shown real passion and attention to detail at every turn, but the field staff have brought amazing life and energy to each event, making a real difference to the results that we are seeing."