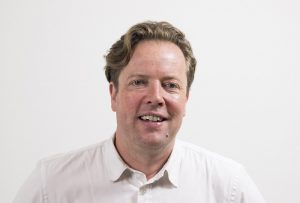 Momentum Worldwide (UK), has appointed Matthew Mayes, formerly head of digital at GMR Marketing, to chief technologist in the UK.
Reporting into Dean Taylor, Momentum Worldwide's UK director of creative strategy, Mayes will front the digital offering of the agency, ensuring that digital strategic thinking and delivery is central to every client activation across experiential, shopper and sponsorship. He will be working with brands such as Microsoft, UPS, Nestlé, American Experess, SAP and Premier League and will be responsible for keeping the agency up to speed with the latest innovations in experience led technology such as holographic computing, AR, VR and digital retail displays.
Mayes is a highly experienced digital leader, combining strategy, innovation, creative thinking, project development and platform delivery for some of the world's leading brands and rights holders including FIFA, Intel, J&J, Nestlé, Unilever and VISA. During his career, Mayes has previously worked for the Interpublic Group, in founding roles at APL Digital, Zentropy Partners, and a creative leadership role within MRM Worldwide and most recently, spent the past four years within GMR Marketing, part of Omnicom Group as Head of Digtal.
Luke D'Arcy, Momentum Worldwide's UK President, said: "We are thrilled to have Matthew join the team, he's a visionary with infectious enthusiasm. So much of what we do is about keeping ahead of the curve, pushing our clients and ourselves to be bolder and braver. Matthew's hire means our experience offering has never been stronger."
Matthew Mayes, Momentum Worldwide's UK chief technologist added: "I am delighted to be joining the fantastic team at Momentum Worldwide. With the advancement in digital technology there has never been a more exciting time to work in experiential marketing. Momentum Worldwide has number of exciting projects in the pipeline and I can't wait to get stuck in."
Mayes is a Fellow of the Royal Society of Arts and has won over 50 awards during his impressive career including BIMAs, D&AD and London International Advertising Awards.