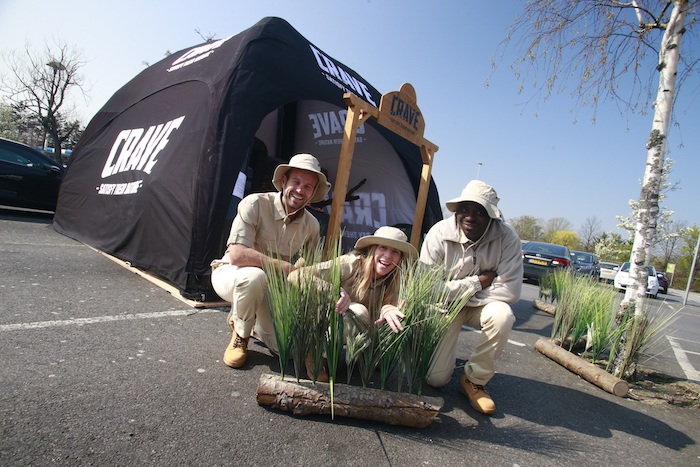 Mars Petcare drew on the power of experiential marketing to launch Crave, its new ancestral pet food range, on the last weekend in March.
The two-day activation, designed and delivered by experiential marketing agency N2O, invited Tesco customers to 'go wild on safari' as it introduced Crave's natural pet food credentials.
Customers at Tesco's New Malden and Dudley stores followed a trail guide through the immersive Crave safari dome, collecting pawprint stamps, identifying wild animal sounds and learning about Crave along the way. The adventure culminated in an augmented reality (AR) experience, where customers could 'go wild' as they saw themselves transformed into a tiger, lion or giraffe.
By rewarding customers who completed the scavenger hunt with a free sample to take home, and the opportunity to win a year's supply of Crave, the activation prolonged customer engagement with the brand.
Mars Petcare is drawing on a full complement of marketing disciplines to ensure its new ancestral pet food range, Crave, makes a splash in the UK market. Crave's grain-free meals for adult cats and dogs are high protein and contain a minimum of 60% animal sources – messaging which has been powerfully brought to life through this experiential marketing activation.
Charlotte Pask, senior brand manager at Mars Petcare, said: "I'm excited to explore the potential of experiential marketing to tell Crave's brand story. Crave is inspired by the food that wildcats and wolves would naturally eat in the wild, combining high quality ingredients and high animal content to offer pets a diet that's truest to their ancestral roots. This tangible, sensory experience is the perfect way to allow customers to connect with the wild themselves."