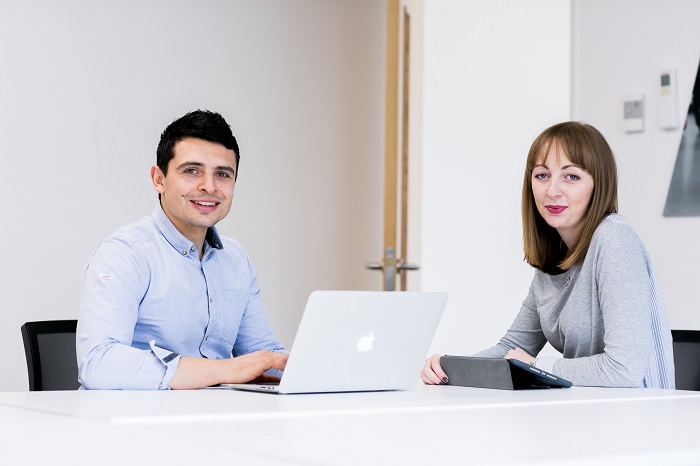 Blackjack Promotions has promoted two members of its team to senior positions – both within a year of joining the business. Andy DeVito has been appointed head of experiential, while Fiona Tindall becomes head of domestic retail.
DeVito returned to Blackjack last year as account director. He has experience in travel retail marketing, having joined Blackjack initially in 2010, leaving four years later, but returning to the fold to focus on the integration of creative, design, planning and logistics, along with the agency's award-winning staffing service. In his new role as Head of Experiential, DeVito will continue to oversee this work, while also managing Blackjack's entire experiential operation.
"Experiential activations are a key part of the overall marketing mix and with more and more new exciting technology coming to market, the potential for brands is incredible," said DeVito. "This is a fantastic opportunity and I'm truly relishing the challenge to drive our experiential activity forward."
Previously working on the expansion of Local Market Retail at Blackjack in her role as account director, Tindall also joined the business in August 2016 from World Duty Free, where she was customer service manager at Heathrow Terminal 5.
In her newly-created role as head of domestic retail, Tindall will draw on her considerable retail expertise, which includes working for leading fashion retailer Gap, to oversee the growth of Blackjack's Domestic Retail division.
Tindall was recently accepted on the IPM's 30 under 30 programme – a year-long programme designed and delivered to enable personal and career development, only available to emerging talent in the industry.
"Retail is my passion and being promoted to head up our domestic team is a dream come true," said Tindall. "Using my extensive experience in this space, the new division will focus on securing new retail contracts and working in collaboration with Andy and the experiential team to deliver exceptional events and experiences for our clients."
Commenting on both appointments, Sally Alington, managing director, Blackjack Promotions, said: "I'm delighted to be able to acknowledge Andy and Fiona for their fine work since joining Blackjack. The appointments show the depth of talent we enjoy across the business. I wish them both every success in their new roles."
Find out more about Blackjack Promotions here