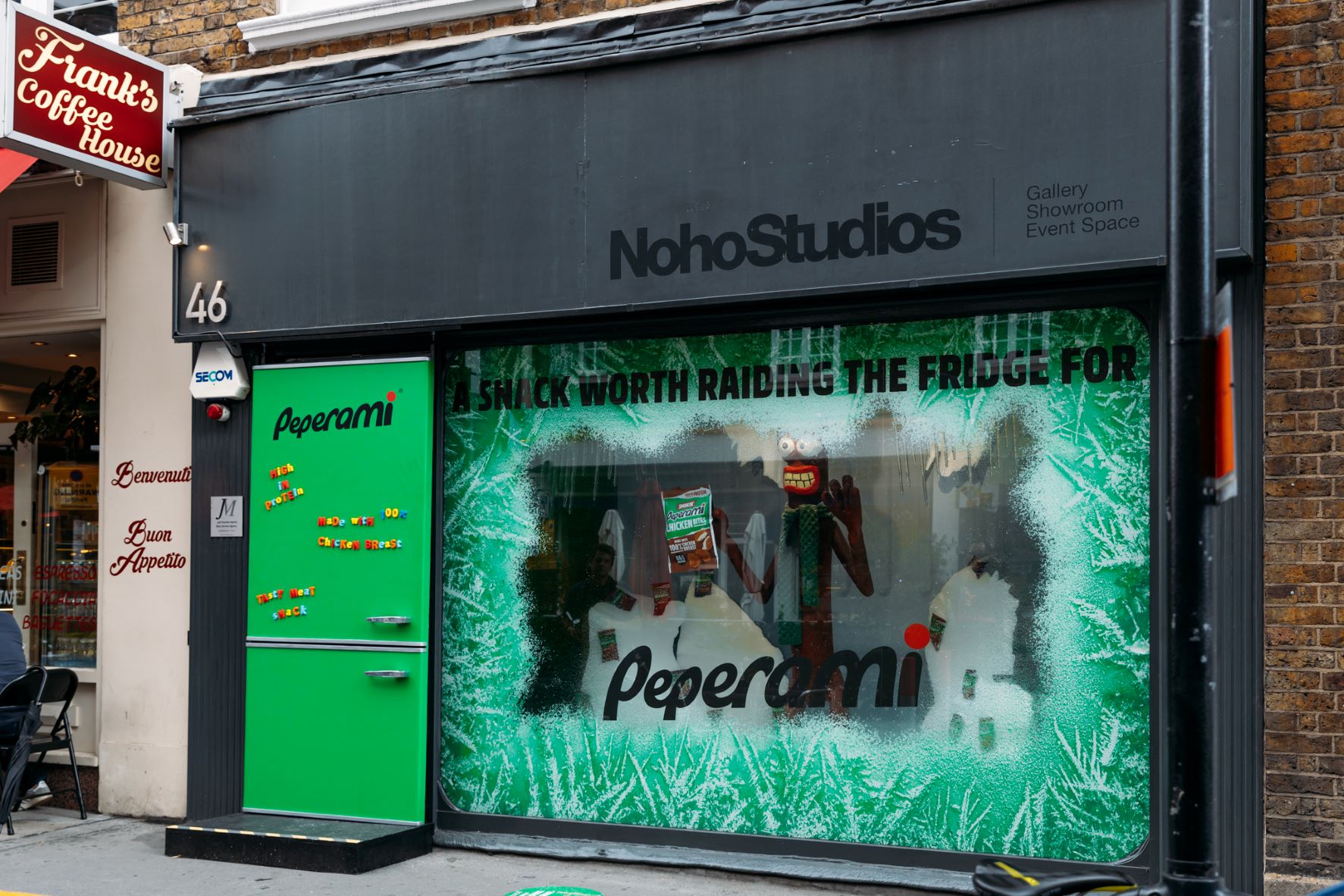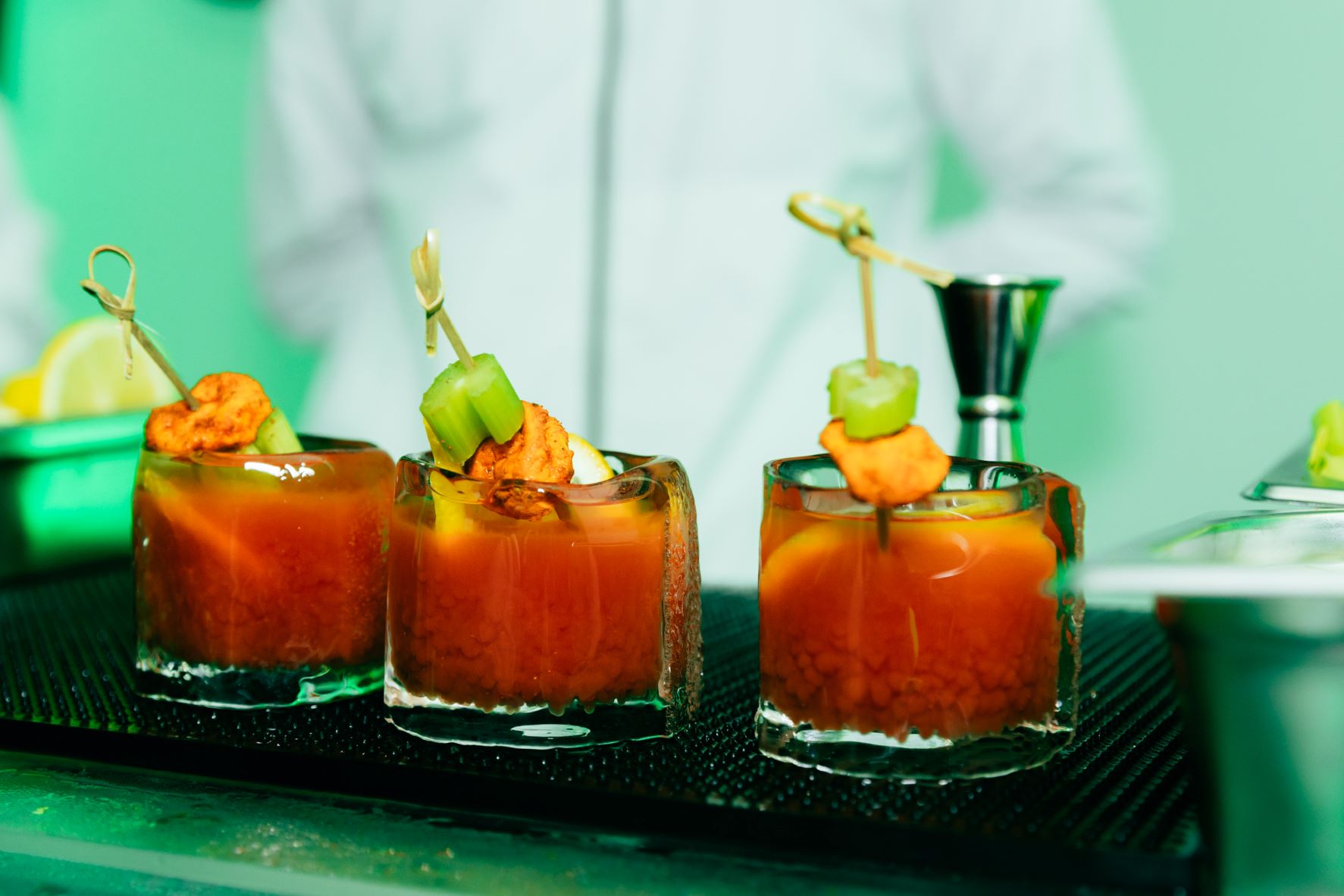 Peperami has opened the 'fridge' door to an immersive ice bar experience in London  
The promotion is based on the premise that more than one in four adults believe that British snacks are boring, and the nation can't get no snackisfaction, feeling underwhelmed when poking their head in the fridge door. 
Peperami
 is
coming to the rescue of hungry 
snackers
 everywhere, with the ultimate 
walk-in
 fridge
 – with a difference.
Peperami's pop-up ice bar, was temporarily the 'coolest' new hangout in town, open to chicken fans and hungry snackers alike from Thursday 9th until Saturday 11th September, 46 Great Titchfield Street, London.  
With elevenses being a thing of the past, the fridge doors flung open from 15.48pm.  
Visitors were invited to walk through the fridge door, quite literally – unveiling the entrance to a one-of-a-kind ice bar pop-up.  
At every corner of the venue, Peperami was giving away packets of its Pep'd Up and Smokin' Chicken Bites, a tasty snack made with 100% chicken breast.   
At the start of each session, visitors got into thermal jackets and gloves, before entering a chilly cavern filled with glowing ice sculptures, including a theatrical luge that poured drinks and an impressive Peperami throne! 
Peperami encouraged commuters and passers-by to sit down inside the fridge, kick back, relax and enjoy a cocktail (or two) from the three-metre ice bar, whilst chomping down on some mouth-watering meaty treats. There were a variety of Peperami Chicken Bites and Vegerami snack sensations on offer – from warm waffle bites to Pep'd Up spicy chicken nachos.  
It was all washed down with Peperami's signature cocktail The Animal, a boozy Peperami green slushie or the Pep'd Up Pineapple Punch with a punchy tequila kick.