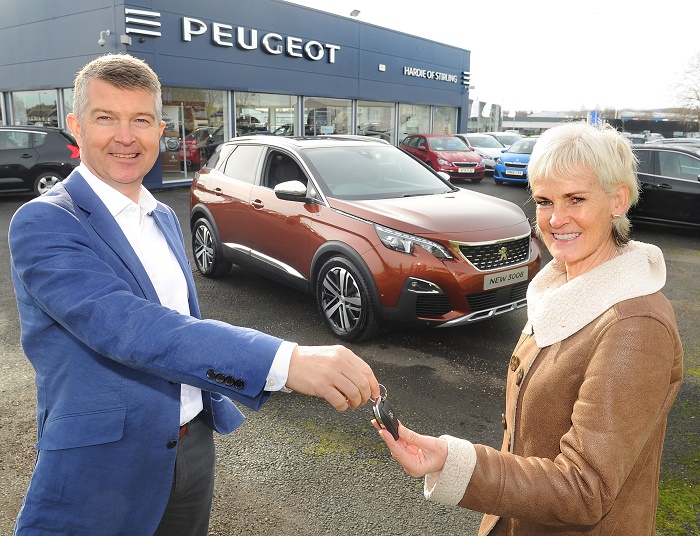 Peugeot Ambassador, Judy Murray, and the new Peugeot 3008 SUV have formed the ultimate doubles partnership, after the Scottish tennis coach and mother of tennis superstar brothers, Andy and Jamie, took delivery of a 2.0 BlueHDi 180 GT model.
Presented by Peugeot head of communications, James Parfett, the vehicle was prepared by Hardie's of Stirling.
Judy's Peugeot 3008 SUV will enable her to visit communities across the country as she continues to deliver her 'Tennis on the Road' initiative, which trains tennis coaches to increase participation in the sport.
The 'Tennis on the Road' scheme specifically aims to bring tennis to communities with limited opportunity to play and, in turn, build a workforce of local people to ensure that everyone has the chance to enjoy the sport.
Parfett said: "We recognise the importance of sport in every community, and Peugeot's partnership with Judy is about making tennis accessible to everyone.
"The all-new Peugeot 3008 SUV is a car packed with simple, brilliant design features that will make Judy's travels across the country as efficient as possible, even with a whole host of tennis equipment in tow.