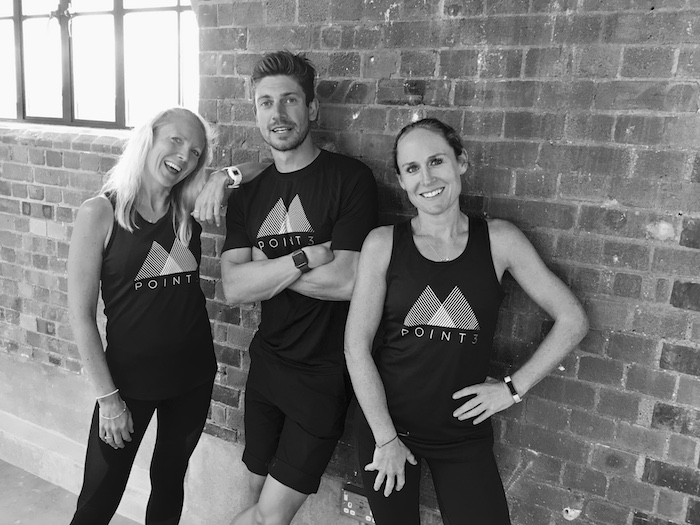 Mayo, Morgan and Stansfield launch POINT3 Wellbeing, a newly formed wellbeing company that provides a simple and sustainable approach to managing mental, physical and emotional health and wellbeing in the workplace and at home.
Aimed primarily at companies and their employees, POINT3 Wellbeing has created a  range of products and services – categorised by the three pillars of Consult, Educateand Energise- to help people understand the combined importance and benefits of movement and mindfulness to wellbeing, and the impact people's lifestyles could be having on their overall health.
Through a mixture of consultancy, talks, workshops and classes – hosted in the workplace and at corporate events – the company provides ideas and insight to inspire people to move more and be more mindful, in turn improving people's focus and productivity, health and wellbeing, and overall work-life balance.
The company has been set up by Sarah Mayo, Nicky Morgan and Siôn Stansfield, who first met while working at TRO.
With the corporate world becoming  ever more demanding , the trio recognise that it is critical for businesses to better support the wellbeing of their employees. This is backed by "The Thriving at Work" report, commissioned by the Government in 2017, which estimates the cost of poor mental health to the economy as a whole at between £74 billion and £99 billion per year. It also highlights that every year an estimated 300,000 workers are leaving their jobs on account of a mental health related issue.
The events industry itself was voted the fifth most stressful industry in a recent survey, and this event management background, along with skills in employee engagement, talent management, client services, marketing, clinical hypnotherapy, fitness instruction and nutrition gives the three founders a unique perspective to advise and assist people and companies with their corporate wellbeing programmes.
Sarah Mayo, co-founder, POINT3 Wellbeing says,"Movement and mindfulness are the foundational principles of POINT3 Wellbeing. Regular practice in both can have a dramatic impact on people's health and happiness. POINT3 Wellbeing combines the two into one, so it is more sustainable for people who are juggling many commitments. Through our work with businesses we aim to educate and energise people to improve focus, productivity, creativity, overall health and wellbeing, and relationships at work and at home." 
Nicky Morgan, co-founder POINT3 Wellbeing comments,"I've long been fascinated with the mind and how it affects our thoughts, feelings and behaviour. We have created POINT3 Wellbeing with the simple mission of helping people to stress less and smile more. This starts with the mind, and having a desire and motivation to choose a healthier lifestyle. Our range of products and services help with goal setting, and with finding the right balance of movement and mindfulness to see improvements day-to-day."
Siôn Stansfield, co-founder POINT3 Wellbeing adds,"For many years I've been interested in physical fitness and the impact the mind has on how the body performs. Along the way I've adopted certain tools and techniques to help me perform at my best. Much of this is built into what we offer at POINT3 Wellbeing. We each bring our own experience of working in highly pressurised positions over the years, and the tips we've picked up along the way to manage this pressure."