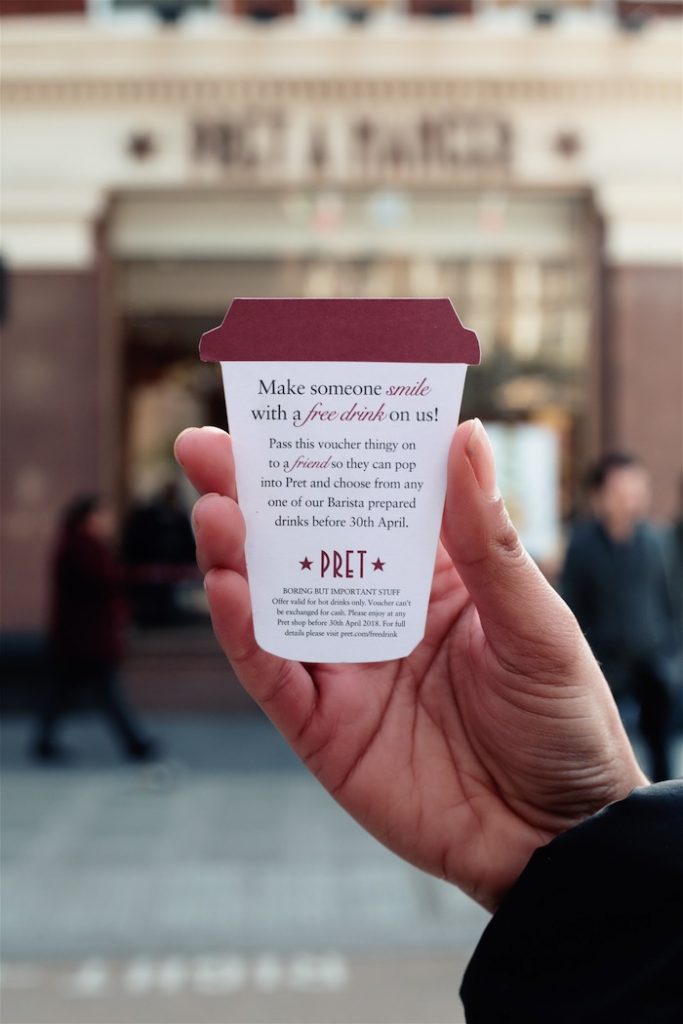 Pret A Manger's shop teams will be giving away over 300,000 free drink tokens to encourage customers to 'Make Someone Smile' by giving the gift of coffee. This  will be Pret's biggest ever giveaway.
The tokens will be handed out at random in Pret shops by Team Members from Monday 19th March until Sunday 25th March and each can be redeemed for a free hot or cold Barista prepared drink.
Pret is known for its 'random acts of kindness', whereby Team Members are empowered to give customers a hot drink or treat on the house; this campaign, to encourage customers to spread a little joy, will see Pret turn the tables by asking customers to pass the token on to a friend.
Loren, barista at Pret Verde in London, comments, "We all genuinely love being able to give away freebies through our 'random acts of kindness' initiative. Now it's the customer's turn. Something as small as a free coffee can really make someone's day."
At the beginning of this year, Pret introduced a 50p discount on all Barista prepared 
drinks for those who bring in a reusable cup to inspire more customers to use one