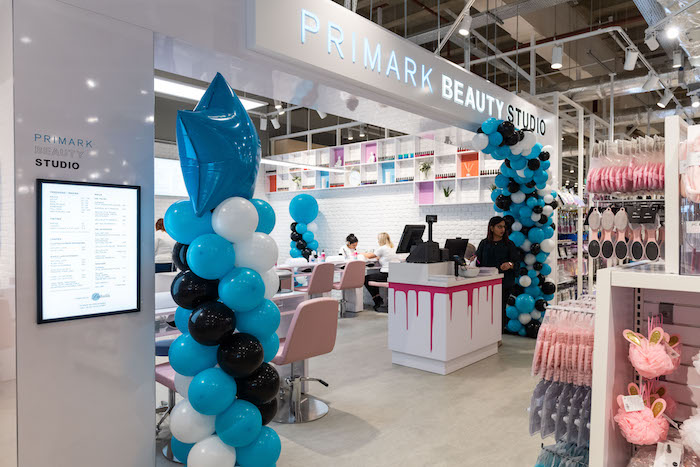 Joint owners of centre:mk, Hermes Investment Management and AustralianSuper, have announced that international fashion retailer, Primark, has officially opened its highly anticipated 75,000 sq ft store within centre:mk. The record letting is the largest new store to open at the shopping centre in the last 25 years.  The opening also follows successful footfall growth above national benchmark for shopping centres throughout the country, with centre:mk reporting close to 25 million shopper visits in 2018.
Located in the former BHS unit on Silbury Arcade, the new store features larger shopping aisles as part of Primark's new store format, and showcases the entire range of womenswear, menswear, childrenswear and homeware.
The opening is a direct response to centre:mk's customer exit surveys, which had shown Primark to be the most requested store amongst visitors to the destination. This dedication to fulfilling consumer needs has seen centre:mk rank within GlobalData's top ten shopping centres in the UK, performing particularly well in the 'meeting shopper expectations' category.
Ed Sellick, on behalf of centre:mk joint owners, Hermes Investment Management and AustralianSuper, commented: "The opening of Primark is a huge milestone and highlights the dedication to our strategy of 'reimagining an icon' that has seen over £60m investment across the shopping destination since 2016.  This includes the recently completed 1400 space new technological multi-storey car park, and £10m refurbishment of Sunset Walk and award-winning Guest Services area to ensure our visitors have an experience reflective of our status as a leading UK shopping destination. Primark joins centre:mk as the most requested brand by customers, and so we are thrilled to officially announce the opening of this firm fashion favourite."
Primark's Retail Director for the UK & Northern Europe, Simon Gibbs said: "We're delighted to open a second Milton Keynes store in centre:mk offering customers even more amazing fashion at amazing prices. Today's opening brings the number of Primark stores to 189 in the UK and 370 internationally and we look forward to continued growth."
Pam Gosal, Head of Economy and Culture at Milton Keynes Council, added:"Primark's decision to open in the heart of the city confirms Milton Keynes retail dominance in the South East. The store will be celebrated by our locals as well as the thousands of regional visitors we attract and will be complemented by the existing retail offer available throughout centre:mk. Investments of this nature reflect the confidence that businesses continue to have in the Milton Keynes economy."
MMX Retail and CBRE acted for centre:mk and Douglas Stevens & Co. represented Primark.