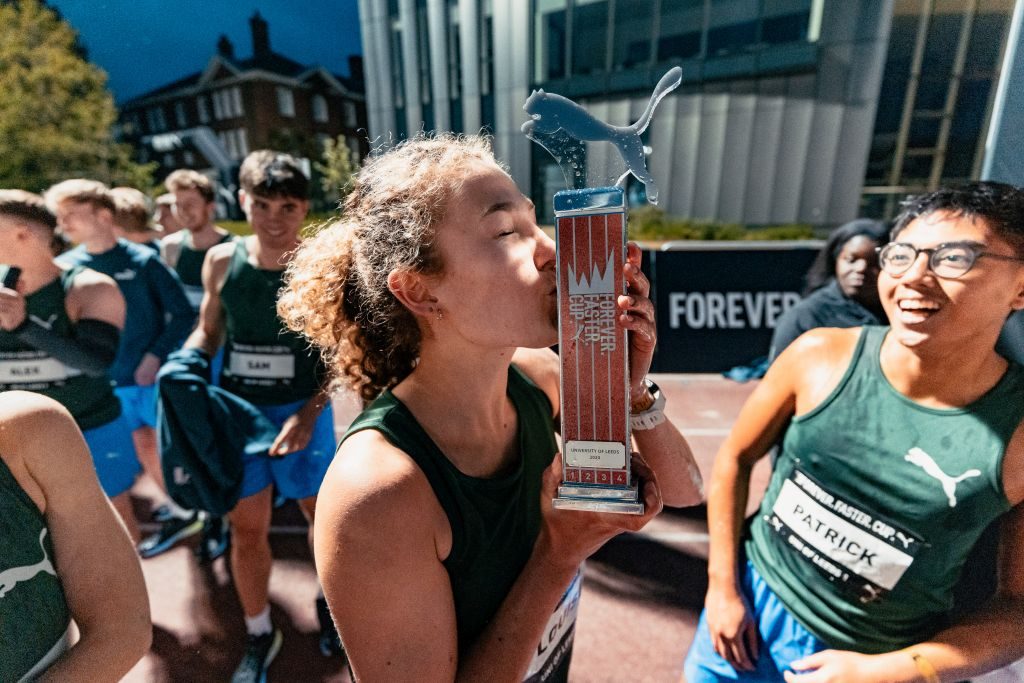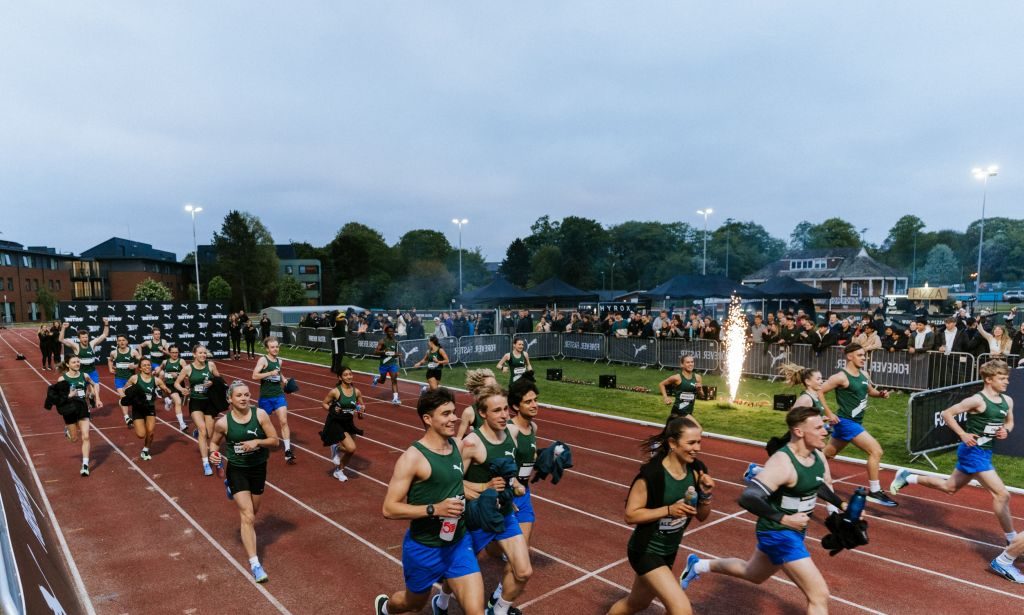 Puma hosted the inaugural Forever Faster Cup in Leeds. This world-first track concept pitted Leeds Beckett University against their arch-rivals from the University of Leeds to find out once and for all who is "Forever Faster".
As the culmination of a full evening of trackside entertainment powered by Puma, 3 teams from each University took on the 10,000m race in front of hundreds of supporters at the Leeds Beckett Track.
The unique event format, developed in partnership with Threshold Sports, saw mixed teams of 5 male and 5 female runners covering 10,000m on the track in 23 high-intensity relay legs ranging from 100m sprints up to 1,600m.
After a fast start by the six teams, University of Leeds ran out the winners in a time of 27m20s, being crowned Forever Faster, seeing them walk away with £2,400 and setting the benchmark for the new format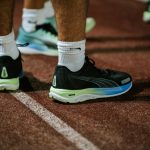 This is the first in a series of Forever Faster Cup events fuelled by Nitro with the next stop this autumn, which will see London universities go head-to-head.
Nick Tuppen, CEO of Threshold Sports said: "The running market is always evolving and the brief to come up with a concept to inspire the next generation of runners was a dream. To see the idea go from brainstorms in Brighton to a heart-pounding, cheering, buzzing evening of action on the track was a special moment for all involved. We're counting down to London already."