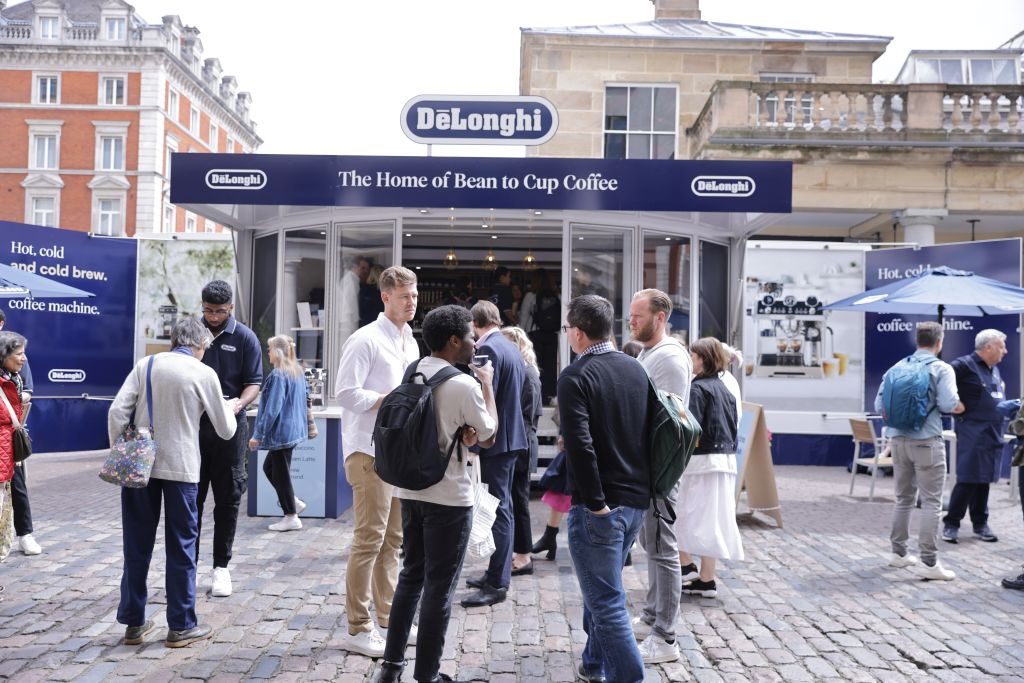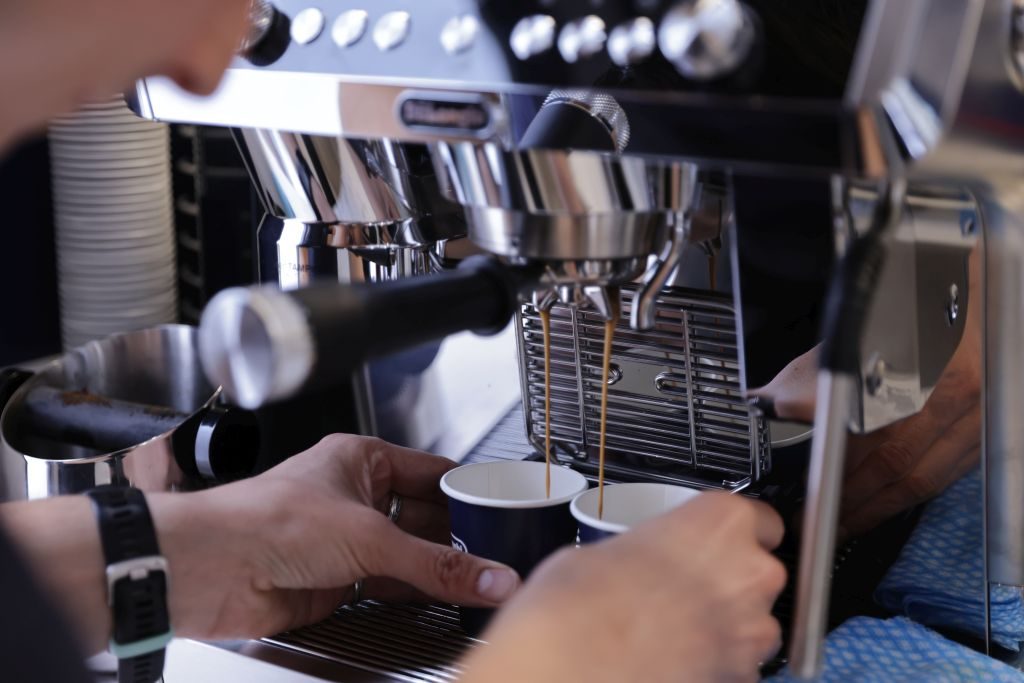 De'Longhi, the leading brand in domestic coffee machines, is thrilled to announce  its City Tour marketing activation. Taking place in nine cities across the UK and Ireland, the tour kicked off in Covent Garden on Wednesday. The De'Longhi City Tour aims to captivate the nation and showcase the remarkable cold brew and cold coffee features of the new Eletta Explore and La Specialista Maestro bean-to-cup coffee machines. De'Longhi is also launching an exciting TikTok-based influencer campaign, titled Cold Brew Confessions, to inspire the younger generation of coffee lovers.
The 7-week De'Longhi City Tour is aiming to serve 42,000 samples of fresh bean-to-cup coffee over the duration of the 9-city experiential campaign.
The tour includes Dublin, where De'Longhi is thrilled to participate in Taste of Dublin. This renowned culinary festival presents the perfect platform for De'Longhi to showcase its coffee machines alongside the vibrant food and beverage scene. Continuing its strategic partnerships with local roasters, De'Longhi has collaborated with renowned coffee establishments in each city. De'Longhi City Tour also marks the launch of an exclusive partnership with alternative milk specialists, Alpro, with further partnerships for the tour including Fever-Tree (in all locations except for Dublin where Schweppes will be used, as Taste of Dublin sponsors).
City Tour attendees will not only be able to taste hot and cold coffee made from fresh beans provided by seven local roasters, but they will also get first-hand experience of the new Eletta Explore and La Specialista Maestro coffee machines, including their innovative cold brew and cold milk frothing technologies. A growing trend in coffee, cold brew is also great for mocktails and cocktails, and to celebrate this there will be five De'Longhi nights where the City Tour locations will be transformed into summer parties with live DJs.
In conjunction with the city tour, De'Longhi is launching the Cold Brew Confessions influencer campaign, led by reality stars Sam Thompson and Zara McDermott. That kicked-off on May 16th, Sam and Zara were filmed in an ice-cold bath while spilling the beans to some humorous confessions alongside their coffee preferences and experiences, helping to create an authentic connection between De'Longhi, and the younger demographic of cold brew coffee enthusiasts.
"Our City Tour and influencer campaign represent our dedication to democratising great coffee at home. It can be difficult to appreciate just how great fresh coffee from one of our bean-to-cup machines can taste, and the different, refreshing flavour profile of cold brew. That is why we are embarking on this exciting journey and targeting an ambitious 42,000 samples of coffee over the 7 weeks. Once people sample what they can effortlessly make at home, I have no doubts that they will want a De'Longhi machine." said Lee Bonniface, Managing Director at De'Longhi UK & Ireland. "Through strategic partnerships with local roasters and like-minded brands such as Alpro and Fever-Tree, as well as the involvement of influential personalities like Sam Thompson and Zara McDermott, we aim to demonstrate the appeal of our bean-to-cup machines to a wider demographic."
Ranieri Agency provides De'Longhi with PR and influencer marketing services, supporting with media communications throughout the City Tour preparation and managing the Cold Brew Confessions influencer and social media campaign, including concept and creation.
TRO, De'Longhi's appointed experiential marketing partner, have designed and produced the City Tour creative concept, are managing all logistics and providing in-house local brand ambassadors to help amplify the consumer experience throughout the tour.
De'Longhi City Tour dates, locations, and local coffee roaster partners:
17th-21st May – London, Covent Garden. Local roaster beans by Gentlemen Baristas.
24th-28th May – Manchester, Cathedral Gardens & Trafford Centre. Local roaster beans by Blossom Coffee.
31st May – 4th June – Brighton, I360 Beachfront. Local roaster beans by Back Yard Coffee.
7th-11th June – Bristol Cabot Circus & Cardiff St David's Centre. Local roaster beans by TrueStart Coffee.
15th-18th June – Dublin as part of Taste of Dublin. Local roaster beans by Mean Bean Coffee.
21st-25th June – Edinburgh, Castle Street & Glasgow, Braehead Shopping Centre. Local roaster beans by Williams & Johnson.
28th June – 2nd July – Leeds Briggate & White Rose Shopping Centre. Local roaster beans by Maude Coffee.