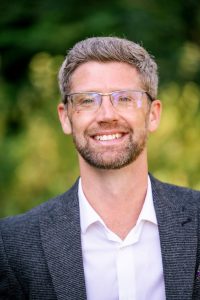 Dee Set Group has appointed James Ainger as Head of Retail following almost 15 years at British supermarket giant Asda followed by a stint working with field marketing agency Tactical Solutions.
In his new role he will be responsible for assisting and developing relationships between brands and retailers including Asda, Morrisons and Wilko.
North-West based Dee Set Group, is a leading retail service provider working with some of the UK's biggest brands and retailers across merchandising, fulfilment and big data analysis.
During his time with Asda, James worked across multiple teams from merchandising to project management, onboarding brands including JustEat, Yo Sushi, and Greggs into Asda's current partnerships.
Rising to the role of Senior Project Manager, he parted ways with the retailer in 2020 to become Business Unit Controller at Tactical Solutions, a subsidiary brand under the Dee Set Group in which he worked closely with Kellogg's and Birds Eye in understanding their in-store performance.
James comments: "Having spent 15 years in retail, I've really relished the move to the other side of the divide.
"By drawing on my experience at Asda, I'm looking forward to making a real difference at Dee Set, with the aim of establishing new scalable ways of working across retailers and partners that deliver better value for all.
"My time within the Dee Set Group has been immensely rewarding so far as a result of its work culture that fosters a spirit of innovation and experimentation."
Dee Set Group CEO, Greg Phillips said; "James has been a fantastic addition to the business and this appointment recognises his contribution to increasingly data and tech led relationships with retailers and brands alike. James' experience across a broad spectrum of retail is a valuable asset to the group at a time of ambitious growth and expansion."
James' appointment comes one year after the group launched its market disrupting AI-powered retail data and insights platform, Reapp, following a £7m investment.
Ainger added: "Dee Set has been leading the industry with data and tech innovation for some time now. A key part of my role will be to help retailers and brands realise the sales potential of Reapp to there businesses – the ability to  quickly and effectively understand complex retail data, to understand where the  challenges lie and how to actively drive sales growth at scale and speed is pivotal to the challenges being seen in retail right now."