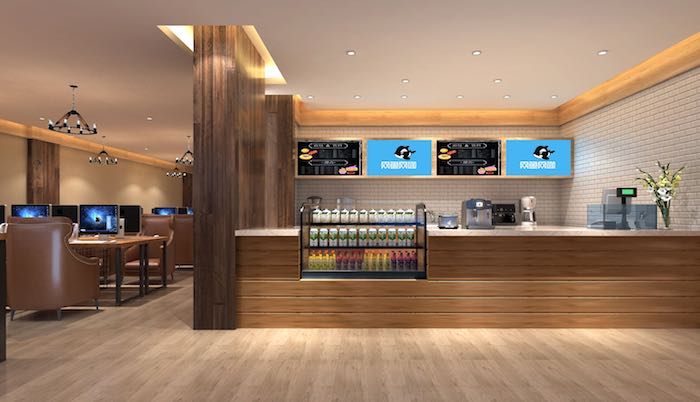 Shaftesbury has announced international cyber café brand, Wanyoo Café, is to make its European debut at 77-79 Charing Cross Road in London's West End, part of Shaftesbury's Central Cross development.  Covering 5,330 sq ft across two floors and open from 10am until 10pm every day, the new Wanyoo Café will offer gamers in the capital an eSports gaming station, leisure areas and co-working spaces.  Wanyoo Café will open this winter.
Founded in Shanghai in 1998, Wanyoo Café has over 1,100 cyber cafés in more than 50 cities worldwide, primarily based in Asia, but also with locations in the United States, Australia and Canada.  The brand has selected Central Cross due to its position bordering Chinatown London to the west and its connectivity to Covent Garden, Soho and Leicester Square to the east.
Andrew Price, asset executive at Shaftesbury, commented: "Video gaming has become a community activity, attracting vast numbers of spectators and contributors seeking to enjoy a shared passion.  We have seen first-hand the immense popularity of Wanyoo Café in China, and are confident it will be a very successful addition to the capital's line-up of unique leisure experiences. There is also a great synergy between Wanyoo Café and how Chinatown London is evolving to reflect the fusion of the traditional and modern in the Far East.  Consequently, we are delighted the brand has selected this location for the first move of their European expansion plans."
By 2019, it is estimated that 427 million people worldwide will be watching eSports.  The increasingly availability of online streaming media platforms such as Panda.tv, YouTube and Twitch.tv has become central to the growth and promotion of eSports competitions. The eSports market is experiencing a rapid growth with worldwide revenues in the eSports market expected to generate over $1.48 billion by 2020.
Zhaorong Chen, director at Wanyoo Café, added: "Located in the heart of London's West End, this prime position on Charing Cross Road, at the crossroads where Chinatown London, Soho and Covent Garden meet, is perfect for our European debut, has great visibility and connectivity.  London has one of the world's most diverse populations, and we are excited to welcome a whole new customer base to Wanyoo Café's latest internet gaming flagship."