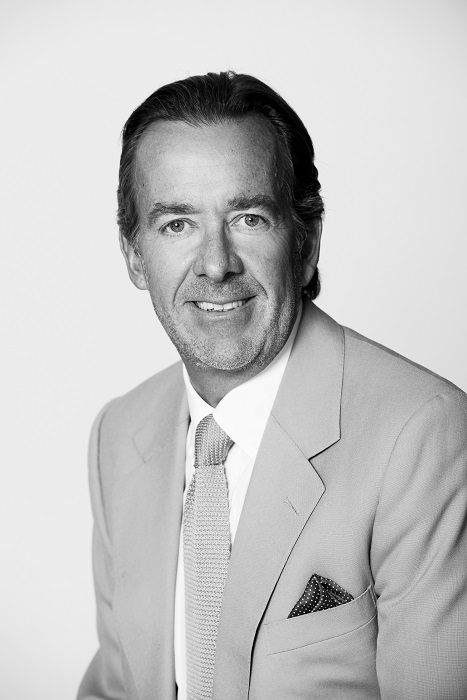 The GCC region is set to benefit economically and socially from sport over the next decade said CSM's newly appointed chairman for Middle East and Africa, Tim Wilkinson.
"Some parts of the region have been hosting major international sporting events for over 40 years, others are relative new comers to the world of sport but catching up quickly," said Wilkinson.
CSM Sport and Entertainment will be expanding in the region with a new office in Dubai to partner with sporting bodies and brands to grow the sector. 
"What is clear from the visions and ambitions being developed by governments, ministers and heads of state in the region is that sport is on the agenda and near the top of it in terms of driving economic growth and social benefits, said Wilkinson.
"Almost every sport will have a major international event hosted in the region over the next decade – from football, motor racing, cricket and rugby to athletics, swimming, golf and a host of individual sports.  The region has become a magnet for world sport," added Wilkinson who, in addition to his CSM role, will continue to Chair the Middle East region for Bell Pottinger.
CSM has been partnering sports events, federations, governing bodies and brands in the region for over eight years and the new office in Dubai builds on the success and delivery of many diverse projects. The agency's work in region includes Abu Dhabi Tourism & Culture Authority's Manchester City sponsorship campaign – Into the Blue; HSBC's pan-Middle East rugby sponsorship programme, the design, build and installation of the iconic event look and feel for the DP World Tour Championship, the highly successful Electric Run events, and its work with the Saudi Arabian Olympic Committee to create a world class elite sports structure for their athletes. CSM's experience in community and elite sports keeps it at the top table in developing this industry and sector.
As a former communications director to the Prime Minister of Kuwait, Tim Wilkinson has substantial experience in the region, first working in Dubai in 1991.  Wilkinson also spent 15 years in senior roles at The Coca-Cola Company where he worked on a variety of Coca-Cola sponsored sports properties including the summer and winter Olympics, FIFA World Cups, The Champions League, and also led the development of the company's health and wellness programme in Europe and the UK.
Commenting on his appointment, Wilkinson said: "CSM is a world leading sports marketing agency with big ambitions and a clear growth plan both in the Middle East and internationally, a strong and focused management team and bold plans for the future. I am delighted to be joining them at this exciting time and I look forward to supporting the Middle Eastern team to further build relationships and the business in the region."
Commenting on the appointment, CSM Group CEO, Zak Brown said: "Our expansion in the region builds on the reputation and great work done already across the UAE, Qatar, Bahrain, Oman and Saudi Arabia.  We are seeing more and more opportunities for the business in Dubai and are delighted that Tim is joining us given his wealth of highly relevant experience and relationships throughout the region."