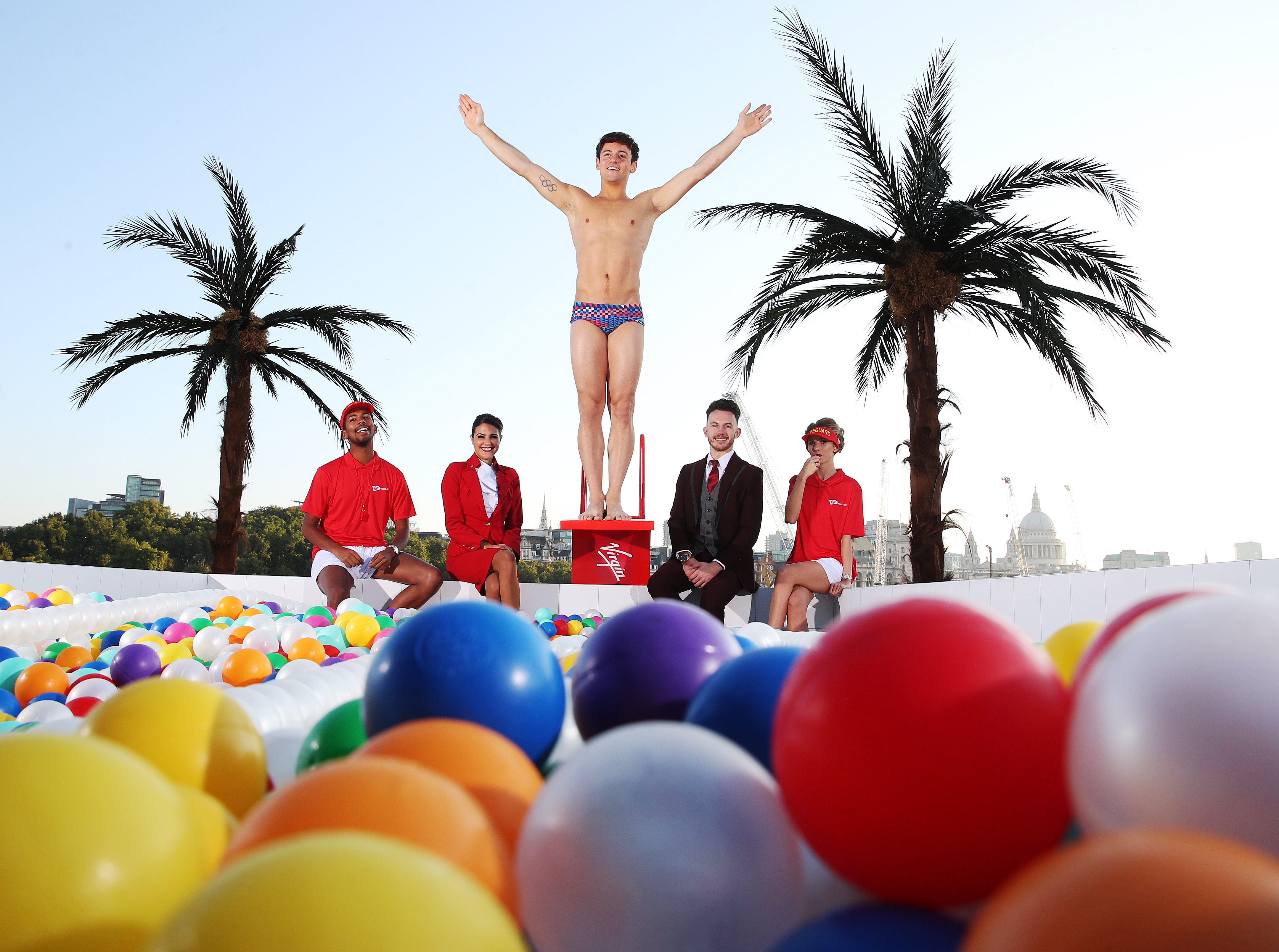 Virgin Holidays launched the first ever Thameside ball filled pool. Filled with over 140,000 reusable colourful balls, the swim spot opened its lanes to kids and adults as Virgin Holidays encouraged Brits to ignite the spirit of adventure into their lives and see the world as their playground.
Olympic diver Tom Daley was first to take a dip into the super Instagrammable giant ball pool, located at Observation Point on the Southbank.
Tom Daley commented: "We all have responsibilities and every day pressures, but it is important to remember to have a fun along the way. Whether that means acting like a big kid for a few hours in a giant Virgin Holidays ball pool like me or trying new experiences – avoid mundane routines and 'take a plunge' into something exciting. The world is our playground, after all!"
The ball pool opening followed the results of a recent survey revealing that Brits stop having fun at the age of 43, the age we are most prone to slip into boredom and say goodbye to our sense of adventure. The research showed Brits lose touch with our playful side due to cash concerns (30 percent), perpetual exhaustion (23 percent) and feeling too self conscious (22 percent).
Half of those surveyed said they were at their most fun on holiday, and nearly half (49 percent) would say that breaking a routine would help them feel more refreshed.
Joe Thompson, managing director at Virgin Holidays said: "We want to encourage people to get out into world and have fun, stepping away from the all-too-familiar everyday routine. At Virgin Holidays we want to help everyone enjoy amazing new experiences all around the world. For anyone looking for an adventure closer to home, the Virgin Holidays Ball Pool is the perfect way to dive into a new experience – no swimsuit required!"
Londoners willing to embrace their playful side could win prizes. Four golden balls were hidden amongst the rainbow colours at intermittent periods in the installation – lucky Londoners who discovered one during their dip won a Virgin holiday for two.  The installation was open from 11am to 7pm on Thursday 13 September and 9am to 6pm on Friday 14 September.
The experience comes ahead of Virgin Holidays' new brand campaign 'The World Is Your Playground', which encourages customers to view the world with a sense of wonder, playfulness and openness.
Onegreenbean are handling the PR around the activation