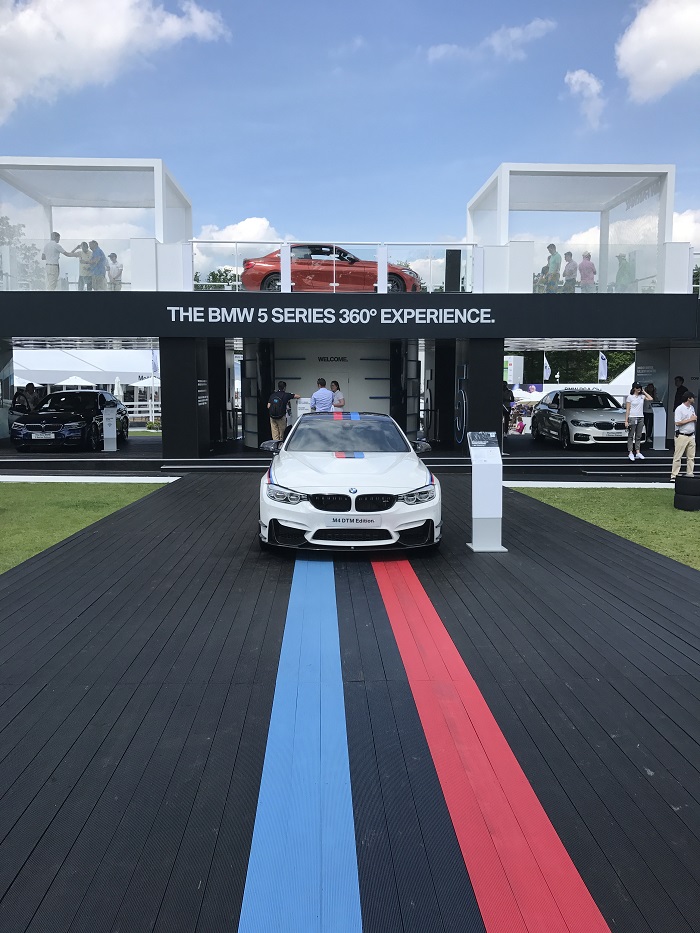 TRO welcomed visitors to the 'BMW Championship Village' at Wentworth Club on Thursday 25th May, as the BMW PGA Championship 2017 officially opened.
TRO created an immersive BMW brand experience which combines a product showcase with a luxury bar, garden, BMW Owners' Lounge and activities area. The agency has integrated BMW products into the overall village experience, allowing the audience to engage with the brand at their own pace.
In addition to experiencing different products, visitors had access to interactive displays and experiences, allowing them to explore the brand based on their interests.  Activities for visitors included an al fresco games area, virtual reality experiences, golf pods and Twitter competitions.
TRO account director Tara Allen-Muncey said: "It is really exciting to see the vision we have been working on come alive. Our aim is to evolve the BMW Championship Village year-on-year, ensuring we continue to push production boundaries and surpass visitor expectations."
BMW event manager Rachael Carless added: "As a brand, we work to set the bar ever higher with the experience that we create at the BMW PGA Championship. It is important for us to be relevant to the golf-loving audience, to ensure we create activity that resonates and is memorable. This year we are particularly proud of the immersive experience we're providing for visitors. Each car showcase offers a unique experience, tailored for different audiences."
The BMW PGA Championship was live at Wentworth Club from 25 May – 28 May 2017. This was the 13th year  TRO activated BMW's brand experience at the golf tournament.