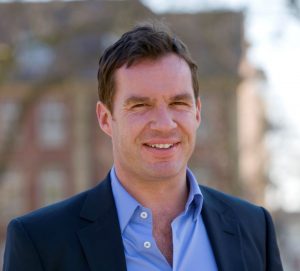 Spencer Green, chairman & founder, GDS Group
As the pandemic gripped the world in 2020, virtual events became one of the biggest sales channels for B2B marketers last year. The inability of field sales people to meet prospects and customers face-to-face meant they needed help from their marketing colleagues more than ever. As a result, 2020 saw the sales/marketing balance tipped firmly in marketing's favour, with all eyes on marketers to deliver those leads that their sales colleagues could not.
In response to their elevated role in the pandemic, many marketers simply shifted their event budgets to webinars. But are webinars the best option for getting qualified leads in the pipeline? Or are they simply an outdated, time-consuming and budget-sapping activity that's been done before?
COVID killed the webinar star
The challenge with webinars is that they've been around for a while, so they're already a common tool for marketers. Webinar fatigue was a very real problem long before anyone had even heard of "Zoom fatigue". With so many of us spending our days on video calls, what really distinguishes a webinar from just another Zoom call?
There are many other issues with webinars which go beyond the sheer familiarity/boredom factor;
Registration doesn't necessarily equate to attendance and/or participation. After all, it is much easier to register for a webinar than it is to attend and meaningfully engage with it.
Little interaction: While the whole point of webinars is to create an interactive online experience where guests get a chance to talk and ask questions, this is rarely the case. Most webinar formats will leave Q&A sessions until the end, meaning things can get very boring, very quickly.
Low ROI: While webinars are relatively "cheap" to host, a great deal of time, energy and resource is required to plan, organise and run a webinar. And with such small audiences, the ROI can be very low.
Low conversion rates: Since most webinars aren't nearly as engaging as marketers would like them to be, conversion rates are rarely high.
Clunky interfaces and all-too-common technical issues: As good as technology is, it still fails us far too often. How often has a webinar started with the familiar phrase "Can you hear me?"
Virtual event ≠ webinar
Despite all the problems associated with webinars, companies are still using them regularly to interact with potential customers. In fact, a study by InsideSales.com found that 73% of marketing and sales leaders see webinars as one of the most effective ways to generate high-quality leads. But in a time where physical events are no longer an option, and webinars are becoming stale for participants, what is the alternative?
Thankfully, there are a myriad of options when it comes to virtual events. The problem is that most people assume "virtual event = webinar", simply because every virtual event they have ever attended or hosted has resembled a webinar. So, what are the alternatives? The way I see it, there are three main types of virtual events in the B2B marketer's arsenal;
Webinars
Hosted events
Virtual summits
We have already discussed webinars in detail, so what distinguishes a hosted event from a webinar? A hosted event is typically managed on your behalf by a third party – usually a specialist events company with its own events platform, event management services, professional speaker/presenter, post-event sales support etc. Such events tend to have fewer delegates than a webinar, since they are focused on a higher quality of production and a more targeted, C-suite audience.
Virtual summits on the other hand build on the high production values of a hosted event but on a much larger scale, delivering the nearest virtual equivalent to a live, multi-day conference. Virtual summits should still have a greater focus on quality over quantity than your typical webinar to ensure that each interaction is a quality one. In contrast to webinars and hosted events which can be delivered multiple times a year, virtual summits should be stand-out annual events with sponsors, multiple speakers, multiple streams and break-out sessions, and even awards ceremonies.
RIP the webinar, 2020
Virtual events provide an invaluable new weapon in our digital arsenal, enabling us to deliver leads at a time when many of the traditional sales and marketing techniques are simply not possible. With their vastly superior experience and measurable results, they give you real, impactful outcomes. To give one example, we have found virtual summits can reduce the time to close deals in half. In fact, while the time to convert Marketing Qualified Leads (MQLs) to Sales Qualified Leads (SQLs) is typically around 90 days, a single virtual event can reduce that time to just one day. By speeding up the sales cycle, you can build momentum, nurture the bottom line and make better use of time and resources.
Even as things start to unlock this year, we should never expect physical events to return to the levels they once were. Let us also hope the same is true for webinars. They had a good run, but it is time for virtual events to take their place as a genuinely effective tool for marketers, and a much more enjoyable experience for delegates.