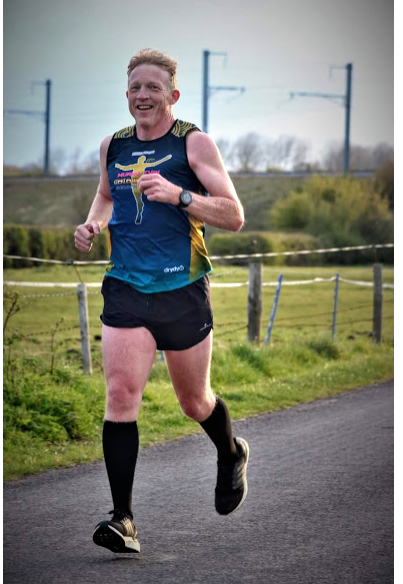 By Frank Wainwright, director, FMBE
If you want to gauge how individualised the response is to the COVID threat, then start telling people you have volunteered for an experiment to help the return of mass participation events.
Some people will look at you like you have volunteered to throw yourself under a bus in the hope of getting all the traffic to stop. Others disguise their disinterest as if the path to freedom from COVID is already done and that their life has resumed already so why wouldn't events? Finally, there are those who are annoyed as they see these events as establishing an unhealthy data share with a malicious controlling government.
The event I am doing is called Reunion, a 5K running event in Kempton Park, hosted by London Marathon Events. There are 2 waves of 1000 runners with spectators. Wave 1, some social distancing. Wave 2, no social distancing. I'll be in Wave 2.
For those who are worried for my health, here's my risk assessment.
Data for London and South East currently about 16/100,000 known Covid positive. Likely event attendance 5000 of which about 2500 on site for my parking + warm up + 20-minute run.  We will all be PCR tested and all be lateral flow tested. So less than 1 person should have COVID in any random sample of 2500, but the sample isn't random. In our 2500 all have passed a test indicating the very high probability negative status on the day of the event. Then, finally, I have had jab part one, so am vaccinated. And I am not in a high-risk age group nor have any underlying conditions.
So, if I do pick up COVID from the 10 people that I don't socially distance from at the event, I will consider myself extraordinarily unlucky. If I do, I may get unwell, but the chances say nothing serious is likely… lets just say I have taken bigger risks.
And the minute risk seems fully worth it.
We expect to generate the data that will allow mass participation events to get their permits and their insurance. As someone whose living is reliant on the events industry this seems the least I can do.
My friends can start looking forward to their autumn marathon season.
I get to feel the full positive vibe of the crowd on a positive day.
For the anti-vaccine passport people – I may be naively behaving like a government pawn in your eyes – but the truth is that I fully expect that the data from this event will prove that vaccine passports are not needed for happy healthy outdoor events to go ahead. This event will get participants from 16 years and up, many without vaccines. If this event causes a COVID spike it will be against all expectations and likelihood. What it does do is sets a precedent so that we can all be back with hugs and joy asap. Let the music play.