by Frank Wainwright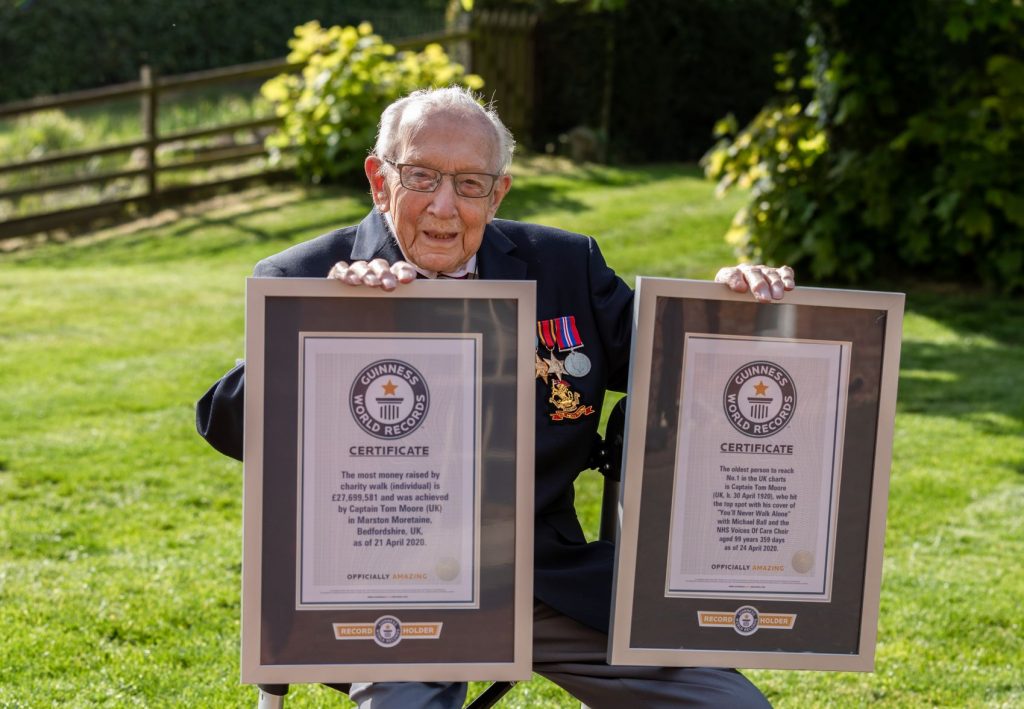 Lockdown has shifted our view of who's who in the world of brands and influencers. Online stars still exist, but the focus has moved to people who have something genuine or inspiring to offer – or ideally both.
Vapid celebrity is definitely in decline. Lockdown has led to new stars – think Captain Tom, and rapid risers – think Joe Wicks.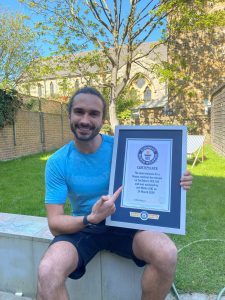 Both Tom and Joe also share the distinction of holding Guinness World Records, Tom for both the massive £27M+ donation size of his money raising walk and also his rise to number one in the charts with Michael Ball at the age of 99. Joe Wicks secured – very easily –  the most viewers for a fitness video live stream. The new record is 995, 185 viewers.
Online records and the adjudication process are presenting GWR with new opportunities and challenges. (see here for my Interview with GWR's Neil Foster) On Saturday FMBE is looking forward to sharing the news of a triple world record attempt from Adam 'Tango' Holland as he bids for treadmill running recognition at half marathon, marathon and 50K all in the same run. I have my fingers doubly crossed after playing an integral part in bringing together Adam and the GWR team.
The event can be seen as an example of how excitement can be driven around a genuine and inspiring individual, a charity (in this case Kids Run Free) and a brand or product – in this case treadmill manufacturer Noble Pro, whose equipment and calibration has been scrutinised by GWR in the build up to the bid.
There are many good examples of brand affiliation to record bids. One notable examples saw Joe Wicks involved again, just a few weeks ago on 6th March –  as a Sport Relief celebrity team got involved with a record breaking plane pull – supported by British Airways.
Wicks was a part of a team involved in the stunt. Gabby Logan MBE, Gary Lineker OBE, Nicola Adams OBE, sprinter Iwan Thomas MBE and Paralympic silver medalist Alfie Hewett, led the 90-strong team to pull the airline's brand new aircraft.