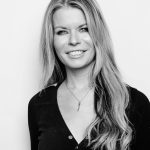 By Sarah Hazlehurst, Managing Partner & Head of New Business at MKTG
I will state from the off that I am an eternal optimist. However, I think we can all agree that the last few months of lockdown have been very trying for us all in various ways. A long-time fan of Madonna, I took umbrage at her now infamous comment whilst bathing in rose petals, dubbing Coronavirus "the great equaliser". We are not all in the same boat, or indeed the same bathtub. We are all in different boats, of varying sizes, sturdiness, and luxury, but united in the fact that we are all facing the same terrible storm. Make no bones about it, experiential and live events have been hit particularly hard, and it has felt like we're certainly in choppy waters as we try to navigate our way through this.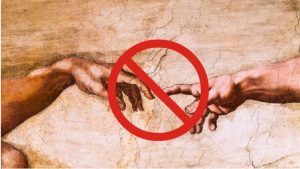 The Renaissance, which began in the 14th century in Florence, is widely viewed as a flowering of culture, with pioneers like Da Vinci and Galileo leading new thinking across art, architecture, politics, music, science, and literature. It is important because it led to a major shift in thought and our outlook on the world. Despite the doom and gloom, there is a huge amount of innovation and great thinking happening right now which I believe will result in an 'Experiential Renaissance'. This pandemic will accelerate a serious revolution.
Times of trouble and strife can bring out the best in all of us. They are emotive and force us to change at speed how we respond or do things. There is a heartfelt passion and desire to innovate that comes from these lows and problems we all face. Some of the most celebrated musicians have written their best songs when they are directly connected to some level of personal sadness or strife – their anguish resulting in the creation of something beautiful that strikes a chord with others.
So, what are the green shoots happening right now that signal an Experiential Renaissance is coming?
The acceleration of digital experiences: Whilst we haven't been able to meet face to face with friends, family, colleagues or clients, the desire for human connection remains unchanged. The technology of course has been with us for some time, but it has established itself quickly as part of our daily lives to connect through virtual meetings, Zoom parties, quizzes, and webinars.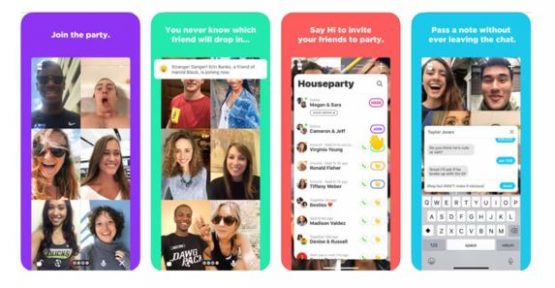 Houseparty, the video chat app that launched five years ago is a great example of how things have accelerated. Whilst it gained a respectable following when it launched, because of the lockdown it has been downloaded 50 million times in a month and has now shot to the top of the app charts in more than 80 countries.
Having a presence right now (in whatever way you can) is pivotal to staying connected and remaining relevant with your audience.
Brands are now creating digital events simply to stay connected to their audience, and not always to sell product or chase leads. Some have even created webinar 'after parties' with live DJs as a way of creating a time to socialise post event. Live events due to take place this summer are now going digital, with Glastonbury looking to hold a 'Glastohomebury Festival' for their 50th birthday celebration this June to bring the experience to people's homes, pitching your tent in your living room or garden, but without the mud and questionable portaloos.
At MKTG we've been evolving our business for a post Covid world, developing a new proprietary tool that enables clients to virtually demo products and services in more immersive and interactive ways. We've also reworked studio setups to ensure engagement but reflect new social distancing measures. Having hosts live in the studio with additional speakers joining remotely now has the power to transform events into more dynamic, interactive and inclusive experiences.
These studios are already in place in the UK, India, China, and Spain and we are now bringing together a wider network across the world of sound stage platforms, as even post-lockdown when more physical events resume, the delivery and engagement of the supporting virtual experience will be vital.
Brands will expect to see event plans from their agencies for creating both a physical experience and a virtual one.
This will broaden the access to events that brands create, allowing more people to engage and connect but in different ways. Expect to see content and experiences created that are unique to both, so that audiences whether they are there in person or connecting digitally, all have a special experience.
Real-world experiences will rapidly adapt to the 'new normal'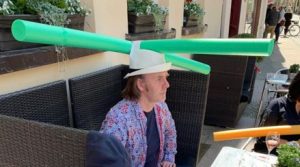 We have already seen many countries gradually re-opening their restaurants and shops. One marvellous innovation in these tentative steps forward is the owner of Café Rothe Schwerin in Germany, Jacqueline Rothe. She came up with the ingenious idea of enforcing safe distancing by attaching pool noodles to customers' hats. This was a one-time event to celebrate their re-opening, so rest assured the future of live experiences will not involve a plethora of pool noodles!
With touch no longer desirable for many, gesture technology will become much more prevalent so that consumers can still interact and engage. It will reassure people of their safety and create a new type of shopping experience. Expect to see more AV mirrors to virtually try things on and gesture-controlled interactive shop window displays. RFID wristbands will be used increasingly more in events, not just as cashless payments, but to unlock content and unique experiences.
Hyperlocal events will also come into their own, with people weary of going out where there could be large crowds. This offers brands the chance to create more intimate and memorable experiences without hiring large venues and connect on a more community level. Mass reach will be delivered through live streaming the event, with photos, videos and stats shared across social media channels. Local events but with the potential for global reach.
Things are changing for us all, but that only serves to galvanise more ideas and different ways to do things. Like the Renaissance, experiences are being reinvented and will flourish in ways we might not have thought possible or even desirable prior to the pandemic.
As Albert Einstein said, "Necessity is the mother of all invention". It sure is.