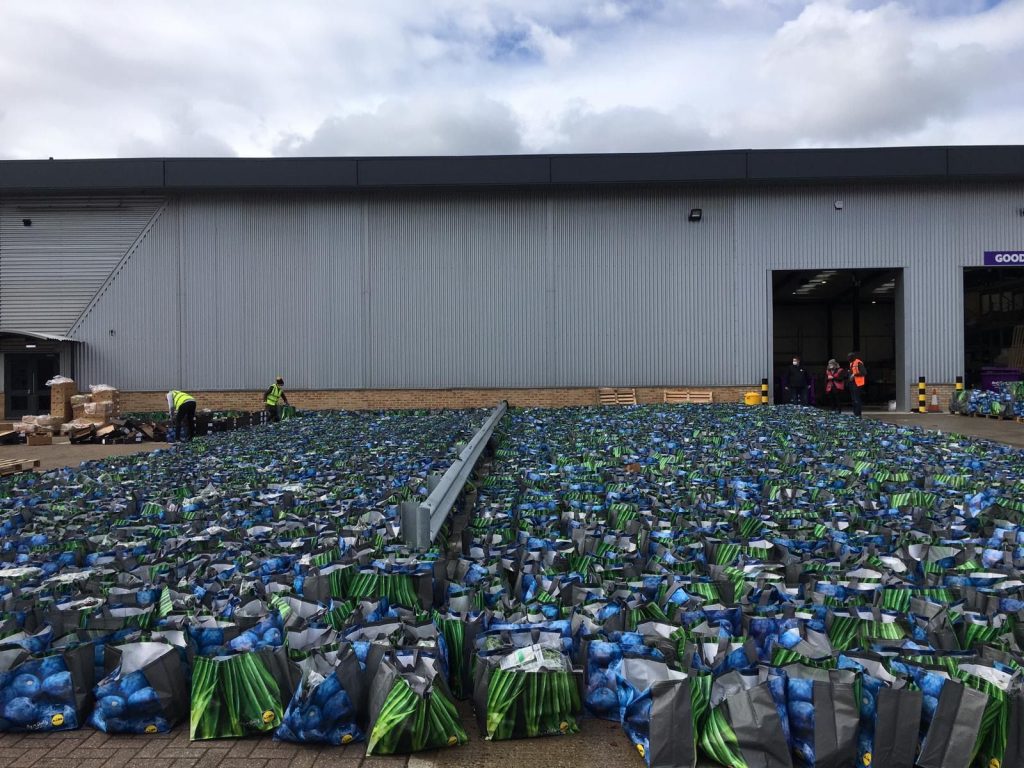 Keeping a track of the many initiatives from FMBE agencies during the COVID-19 lockdown has been challenging as so much of the work is being done behind closed doors and will take a while to emerge into the public domain.
An example of the kind of work that I mean emerged a week or two ago from agency CSM Live and I now have photographs that I can share of the team in action along with a statement from the agency.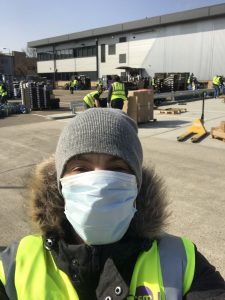 The Statement from CSM Live
CSM Live was privileged to play a part in Lidl's initiative to send bags of fresh fruit and vegetables to frontline NHS workers across the UK. The gesture was a way of showing our gratitude to those doctors and nurses working tirelessly to keep the nation safe amidst the coronavirus pandemic. 
The agency statement continues: "Across Saturday and Sunday, a team of CSM Live staff were hard at work at our production site in Orpington, filling 10,000 Lidl bags for life with up to ten different products. Working in collaboration with the Royal Voluntary Service, the bags were then distributed to 21 hospitals and several key NHS workers up and down the country through our own transport network. At a time when NHS staff are having to forego their regular grocery shopping, this initiative was a way of ensuring they maintained access to fresh supplies.
We want to extend our thanks to those NHS workers for the selfless and important work they are doing during these challenging circumstances. And we also want to commend Lidl for the continued support they are showing communities across the UK.
."