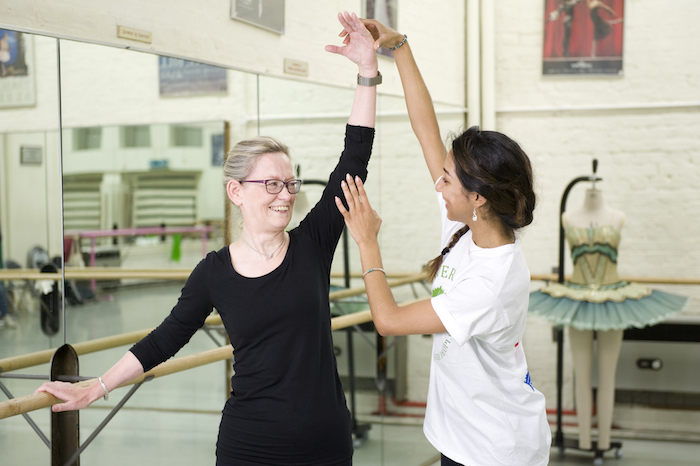 English National Ballet, the Marylebone Cricket Club (MCC) and the Chelsea FC Foundation, will be amongst 1,000 groups up and down the country who will stage free events on October 7th to help combat social isolation amongst older people as part of a national initiative.
Now in its seventh year, Silver Sunday, which originated in Westminster, is an annual day of fun and free activities for older people across the UK. Led by the Sir Simon Milton Foundation, it celebrates the value and knowledge they contribute to our communities while combating loneliness and isolation. Everyone can get involved, whether that's organising an event, spreading the word, attending an activity or simply doing something kind for older people.
This year Silver Sunday coincides with a new analysis from AgeUK that predicts a 49 percent increase in loneliness amongst people over 50 by 2025.
Responding to the findings, Age UK's Charity Director, Caroline Abrahams, says: "Our population is ageing quite fast and so we're heading towards having two million lonely over-50s in less than a decade, with serious knock-on consequences for their physical and mental health, and therefore for the NHS, unless we take action now."
The programme includes a cricket match at Lord's Cricket Ground, an 'Elders' Circle' in a conservation woodland near Salisbury, drawing classes in the Queen's Galleries at Buckingham Palace, a 'Love Later Life' Festival at the Storyhouse in Chester, a 'Dance for Health' workshop with the English National Ballet, and an 'Autumn Colours' walk in Berkshire to coincide with the BBC Countryfile Children in Need Ramble.
Other events around the day include a 'Great Elderly Tea Party" by the Let's Be Foundation in Lancashire, a meditation workshop in Glasgow, a 'Walking Football Tournament' with Chelsea FC Foundation, and Tai Chi at Paddington Recreation Ground in London.
Christabel Flight is Founder of Silver Sunday and a Trustee of the Sir Simon Milton Foundation. She says: "Last year we co-ordinated more than 750 events nationally as part of Silver Sunday to celebrate older people and reduce their social isolation. More than 90% of those attending tried new things and met new people. It's great that this year we'll have around 1,000 events – but there is still more we can all do. We urge you to invite your older neighbours, friends or family to one of our events – or host a new one for us."
To mark this year's initiative, Silver Sunday has released a powerful new film featuring Rosemary Hatlane from Pimlico in London. Rosemary, 86, retired 16 years ago after 25 years working for the NHS. She is one of many people for whom Silver Sunday has made a huge difference.
Rosemary says: "If you live alone, you are under house arrest: your friends are just the four walls. Maybe you can hear people talk outside when they pass. People think… you don't feel the pain. But you feel the pain inside."
Last year, Rosemary was persuaded to take part in a special Silver Sunday dance in a London hotel. She says: "I thought patchwork was my life and that was it. But there was another type of life I could take. [The event]  is the best present for old people because lots of us were there and we did away with loneliness."
This year Christabel Flight hopes thousands more people like Rosemary will have the chance of another type of life. She says:
"We believe that by highlighting and combating the issue of social isolation with great vigour on one day a year, we will all be inspired to do more to celebrate and connect with older people the rest of the year as well. We have it in our power to change the story on loneliness and ensure the elderly live more fulfilling and healthier lives."