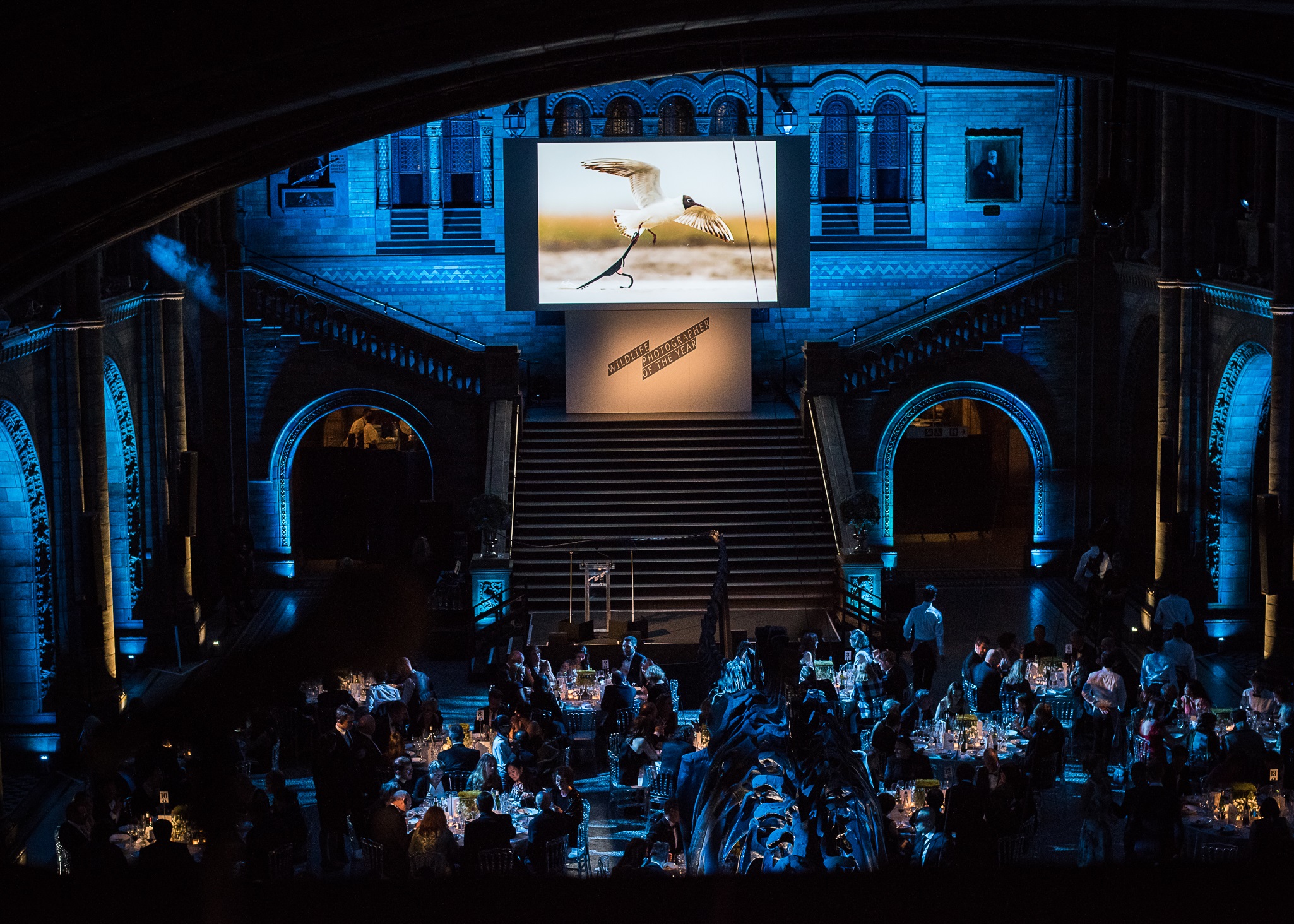 The Natural History Museum have commended the work of Blitz|GES after a successful Wildlife Photographer of the Year awards ceremony.
The Wildlife Photographer of the Year competition, owned and organised by the Natural History Museum, provides a showcase for the world's very best nature photography.  One of the most prestigious photographic competitions of its kind, it attracts thousands of entries from nearly 100 countries.
Celebrating its 52nd year in 2016, the Wildlife Photographer of the Year series includes a major exhibition at the museum and a worldwide tour of more than 60 cities in the UK and across the world.
Blitz|GES was appointed to deliver a full suite of event production services including set design and build, video, sound and on-screen graphics.
Alice Beer, filming and events manager at The Natural History Museum said, "We're really pleased with how the evening went and we've had fantastic feedback.  The content was brilliant and the delivery was absolutely seamless. Blitz|GES bring a wealth of technical knowledge and experience to the table and their attention to detail is second to none."
Graham Pope, group commercial director at Blitz|GES added, "We are delighted to work on such a prestigious event.  As preferred in-house supplier at the venue, we understand the challenges in delivering AV services in such an intricate venue.  We have a great working relationship with the Museum events team, working closely with them in the lead up to the event to ensure the evening runs smoothly."